Cex, "Tall, Dark and Handcuffed"
Tigerbeat6


After numerous tours of rapping live, Cex has finally released his first album with rhymes. While those who only know his instrumental output might be put off by this, others, like I, who have been following his career a little more closely will be more than satisfied with the first true expression of the Baltimore boy wonder's talents. Long the enfant-terrible of electronic music, Kidwell has finally given a voice to all the frustrations he has with the creative world he inhabits. Songs like "Brutal Exposure" and "One Cex" let us know exactly how he feels about modern music and the majority of the album's remaining time is spent telling us how he is going to go about changing it. Not by inventing new styles, but by bringing in a new attitude. Every verse on the album is full of it and I don't think I've heard so much sass in six tracks since the opening half of Miss E's 'So Addictive'. Kidwell is pushing the message that art and entertainment are one and the same, so it comes as no surprise to find the occassional song about bicycles, middle school and fisting in amongst the antagonism. Most of the rhymes are amusing, but it's when Cex stops beating his chest and lives up to his self-proclaimed position as the #1 entertainer in the world on songs like "Ghost Rider," that he really excels. The album's beats continue to be influenced by MTV as much as they are by Warp, but its the rhymes that are the focus of 'Tall, Dark and Handcuffed'. Sure, they may be a little self-obsessed but Kidwell is only human, and that's a quality in his music we should all be celebrating. - Samuel Rabbit
samples:
organum, "sphyx"
Robot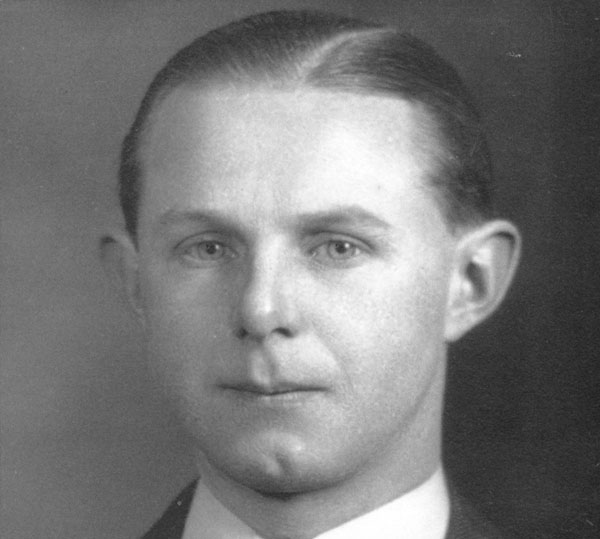 Sit down, make yourself comfortable, this album is far from both the post-industrial noise nor the minimalistic drone stuff David Jackman is usually known for his releases as Organum. Recorded between 1990 and 1993 (originally released in 1994), the album opens with the stunning epic 16½-minute, "Aurora," which is probably the closest Organum got to Taj Mahal Tavelers. "Aurora" features fantastic guitar sounds, exotic wind instruments, and unidentifiable shining and piercing other sounds by Dinah Jane Rowe, Christoph Heemann and Jim O'Rourke. This is all accompanied by a driving improvised drum contribution by AMM's Eddie Prevost, providing an even more trecherous, ominous feel, almsot like the dust clouds whipping into whirlwinds as the prelude to a magnificent storm. The title track continues the feel with more drones, bowed cymbals and beautiful wind instrument sounds. Absent of the drum set, "Sphyx" is only the work of Jackman and O'Rourke. "Multa" by Heemann and Jackman closes the original LP with less intense drones, but piercing sounds and a heavily delayed percussive sound keeping the tempo. Two bonus tracks, "Æo" (short for Aeolian) and "Shining Star" appear on CD for the first time. These subtle, gorgeous tracks, which further exploit Jackman's obsession with beautiful wind instruments, are also originally from 1994 but only appeared on a small 7" single run. After years of being unavailable and appropriately highly sought after, Robot has released a small number of these CDs. The original three tracks are undeniably regarded as some of Organum's finest moments and the bonus addition makes this release even more irresistable. With a limited to 700 copies, this can easily be cleaned off the shelves before Christmas time. - Jon Whitney
samples:
"SONGS IN THE KEY OF Z: THE CURIOUS UNIVERSE OF OUTSIDER MUSIC" VOLUMES 1 & 2 AND COMPANION BOOK
Volume 1: Key of Z
Volume 2: Gammon
Book: Cherry Red
Since early in his career, music historian and WFMU radio host Irwin Chusid has been defining and championing a peculiar genre of music that he has termed "outsider music". Outsider Music is loosely defined as music made by people who have little or no musical training or talent, and doubtful sanity, but continue to make and record music in spite of their severe limitations. Outsider music can result from mental derangement, drug burnout or total cluelessness, but the results are often worthwhile. People with little or no self-awareness are capable of producing some of the most beguiling and ambiguous sounds you'll ever hear. Outsider musicians are boundless experimenters and low-fi geniuses - but their total sincerity and passion make the results even more astounding. For jaded music aficionados who have grown tired of the endlessly self-referential intelligentsia of the modern avant-garde, outsider music offers a completely new universe of stunning musical insight, and all of it totally accidental!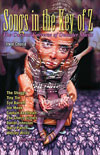 Chusid has been the primary collector and disseminator of outsider music for the past two decades. Just last year, with the publication of his book and the subsequent release of two CD compilations, Chusid is finally making this arcane musical genre accessible to the world. Writing in an entertaining and infectiously funny style, Chusid attempts to collect all of these disparate musical oddities and arrive at a definition of the genre. Through a series of chapters highlighting the most important outsider musicians—Daniel Johnston, Tiny Tim, Wesley Willis, Jandek, Shooby Taylor, etc.—the author pieces together the "story" of outsider music. Biographies, critical views, personal anecdotes and photographs are scattered throughout, giving about as clear a picture as you could expect for his subject matter. I read the book over the course of two days; I couldn't put it down. This is certainly one of the best, non-academic books of musical theory I have ever read. Even in cases where I felt Chusid was trying to stretch the definition of the genre a little too far (as in the chapters about established musicians like Syd Barrett, Captain Beefheart and Harry Partch), the writing was still engaging.


The first volume of the two companion CDs was released last year, and is the superior of the two. It is one of the most entertaining and concise genre overviews ever compiled, containing selections both by relatively well-known outsiders like The Shaggs, Captain Beefheart, Wesley Willis and Tiny Tim, as well as totally enigmatic obscurities such as Sri Darwin Gross, Luie Luie and Arcesia. Highlights include Congress-Woman Malinda Jackson Parker's "Cousin Mosquito #1," an ode to the tropical insect, in which the word "cousin" is uttered over 500 times in the span of three minutes. Luie Luie is a Mexican bandleader who excitedly jabbers on about the new dance called "El Touchy" that he has invented. Arcesia was a middle-aged big band crooner who moved to the West Coast during the 60's and experimented with LSD, prompting him to record a preposterous psychedelic album called 'Reachin'. The track included here, "Butterfly Mind," is an amazingly emotional outpouring—one of the more intense and creepy songs on the compilation. Jandek weighs in with a typically miserable, self-hating diatribe, which he sings while randomly plucking an out-of-tune guitar. Jack Mudurian is a toothless old codger in a nursing home, who happily sings a non-stop, one-hour medley of every song he can remember in "Downloading the Repertoire (excerpt)". I love this album, and it has been on almost non-stop rotation since I first bought it more than a year ago.


The second CD has just been released on Gammon Records, and it something of an "appendix" to the first disc. It is certainly less impressive in its scope, but this is for those serious students who require further study. Shooby Taylor, the seemingly insane scat singer from the first compilation, opens up the disc with the absurdly uplifting glossolalia of "Lift Ev'ry Voice and Sing". An anonymous redneck girl sings unashamedly a cappella into a tape recorder on "Curly Toes". Thoth, a New York City street performer and resident of the fictitious land of Nular-In, sings a selection from his "solopera" named "The Herma". Clothed in a loincloth and headdress, Thoth sings in an impressive operatic falsetto while accompanying himself on the violin. The Space Lady does a haunting low-fi version of The Electric Prunes' hit "I Had Too Much to Dream Last Night". Hearing these daring and original "artists" puts all of that self-consciously low-fi indie stuff such as Jad Fair, Danielson Famile, etc. to shame. Suffice it to say that if you enjoyed the first compilation, you're probably going to have to get this one too.
Irwin Chusid deserves high praise for his book and this commendable set of albums—his obvious affection and passion for these lunatics is totally contagious. As Chusid says in his introduction, outsider music is "mutant strain of twisted sonic art that's so wrong—it's right!" Get into it. - Jonathan Dean
samples volume 1:
samples volume 2:
The Russian Futurists, "Let's Get Ready to Crumble"
Upper Class


So I'm playing Grand Theft Auto: Vice City the other day, or, as I like to put it, my new "vice". Yes, I'm witty. [keep trying - ed.] Anyway, this game takes place in the eighties, and I noticed that they chose to get the rights to actual music this time instead of inventing their own, which probably put a lot of mediocre artists out of work. It's a better game for it (nothing like running over a street hustler while listening to "Broken Wings"), but after eight straight hours of gameplay, even that can get tiring, especially when you consider that each station only has about eight or ten songs. So, I decided to combine my efforts, and listen to some music that I'd like to review. Sure, it may be a bit incongruous, as this music probably will seem out of place playing an eighties game, but I could certainly use a break from Twisted Sister. What a surprise when I put on this release from the Russian Futurists, aka Matthew Adam Hart. Hart's first album gathered critical acclaim for its songs as well as for its story—he recorded it on a shoestring budget in his childhood bedroom. At 23, Hart was being heralded as a new pop sensation. Now, at 25, this follow-up puts him on the map again with an even larger population statistic. This music is a real growth, even though the feeling is very much the same. 'Crumble' is a declaration as well as a continuation, as if Hart is saying he's here to stay, so deal with it. His music has a very eighties flavor with a very nineties execution, and the songs are catchy, moving, energetic, and concise. It's all very high concept, low execution, but don't discount him for lack of flashy production. "When the Sun Drops Like an Anvil", with its "Ruby Tuesday"-like chorus and sing-song repeat background vocals is a great synth-pop number that will remind you of that middle school dance where you first danced with that special someone. "Precious Metals" bounces with authentic hip hop moxy, and "Your Life on Magnetic Tape" feels almost like the Monkees and Wayne Coyne recording on synthesizers. It's perfect music for Vice City, but after time, I had to turn off the game and just listen. It fits so well today, too, and it's a shame to waste this music on a video game. - Rob Devlin
samples:
Stylus, "Archif:01"
Ochre


The Welsh musical artist Dafydd Morgan has sought to musically document rugged, wind-swept landscapes over the course of his career as Stylus, and 'Archif:01,' a collection of various non-album tracks between 1997 and 2000, fits cleanly into that agenda. Most of the 19 songs are ambient music in the Eno tradition; slow pairings of low fidelity synths and guitar. I find much of this record to be more tedious than atmospheric—the sounds used are a little too simple and uninteresting; the melodies are repeated unchanged a few too many times. If the lack of direction doesn't ruin the ambience, the overreliance on soft white noise or wind samples in the background, in an attempt to make things seem stormy and desolate, does. They just fail to engage me like the immersive sounds of composers who explore similar territory. Despite these complaints, it's not a completely bad album; there are some bright moments and well-crafted pieces. I like the introduction of guitar and the melodies found on the six tracks drawn from the 'Groom Lake' EP, but they could use more development. "Glass Dream One," is a nice track, combining a few layers of synthesizers, a slick bassline, and some drowned French vocals. "Grinding #8" has enough detail to remain interesting, with a repetitive flute sample over some subtle synth parts, as a slowly oscillating tone works its way to the foreground. Finally "Kinski (Longstone Remix)" (the third version of "Kinski" on this comp!) ushers the album out on a strong note but in a markedly different style, with stuttering synths, an upfront electronic drum beat, and vocodered vocals. There's a general improvement in Stylus' writing and arrangement over the chronological course of the album, so I wouldn't mind hearing one of his recent works that focuses on a more united theme than this scattered collection. - Steve Smith
samples:
Sybarite, "Nonument"
4AD


The core of Sybarite's album 'Nonument' (yes, there are nine songs to accompany the pun) sounds like the dallying analog electronics of ISAN mixed with some guitar and live percussion. Horns and cellos also dot the landscape created by Sybarite's Xian Hawkins (he played with Simeon in the reformed Silver Apples). Listening to 'Nonument,' I was also reminded of Mum, especially the way in which the tingling guitar sound on "The Fourth Day" rises and disperses, akin to the beginning Mum's "The Ballad of the Broken Birdie Records." Sybarite's arrangements are all quite dense, sometimes too consistently so. "Water" opens with a wavering cellist (Leah Coloff) all over the place on the neck of the instrument, sounding as if the cello was being tuned by musician on methamphetamines before a chamber concert. The sound is captivating, if only because it recalls the days when you used to warm up for your middle school holiday concerts, getting ready to play Pachelbel or something, and you wish Sybarite would extend this aural reminiscence just a little bit longer, before coming in with the beat and the vocals. But Hawkins does not oblige you, and for that you curse him silently under your breath. Sybarite is certainly able to show the complexity of his craft and the many layers he weaves into each song, but the end product is more a collection of moments than a finely-wrought record. I can listen endlessly to the lovely last forty seconds of "Accidental Triumph," though the three minute preamble to that does not really affect me. The biggest innovation for Sybarite on 'Nonument' is the addition of vocals to the songs, but their impact is hardly felt. The vocals mix well into the songs without calling much attention to themselves, which is arguably a fairly amiable effect. 'Nonuments' is a pleasant enough collection of songs, but they tend to get tangled up in one another's wake, making a strong argument to take each individual nonument on its own. - Joshua David Mann
samples:
Kid606, "Why I Love Life"
Tigerbeat6

Kid606 has turned out one of the year's best make-out records. 'Why I Love Life' is a delicate slice of subtle melody and smooth manipulation that leaves the gunsplatter beats in the closet and lets the Kid's gentler side come to the fore. In typical 606 style, the song titles are abrasive and mostly misleading. "Sad Motherfucker Part One" and "Love It Like You Stole It" might call to mind the kind of fractured, digital blender tracks that Kid606 has made a name on, but all of the seven songs on this 3" CD are actually quite mellow and sensual, leaning more towards revealing a sincerity in the title of the EP. The fact that these songs are collected from a five year period during which Kid606 was touring, recording, and generally blowing up is kind of amazing considering how well-structured and cohesive this EP sounds as a whole. Then again, with a recorded output as prolific as 606's has been, it's also easy to see how there would be at least seven good, almost sappy instrumentals lying around somewhere, waiting for a release. There is almost no trace that these tracks are the work of the action-packed mentalist disguise that Kid606 is currently wearing, and that's refreshing. Maybe this quiet reflection will be a springboard for the "serious" album. - Matthew Jeanes
samples:
ART OF FIGHTING, "WIRES"
3 Beads of Sweat


A stateside release is the crowning achievement for what has been a hard three years for Melbourne, Australia's Art of Fighting. 'Wires' was originally released last year on the excellent Trifekta label to much crtical acclaim and the Australian equivalent of a Grammy for Best Independent Release. Two years of touring the country followed playing with the likes of the Go-Betweens and the Church, which culminated in them doing one last round of shows with Songs:Ohia in support. If you had to find a musical reference for Art of Fighting it would be difficult to look past Low. The male/female vocals and each spare but exquisitely spaced note is very reminiscent of that group. The difficulty however in making music popularised by another group is that failure to better it will make your album sound derivitive. Unfortunately, AOF are not as accomplished as their influences and some poor songwriting prevents Wires from being the great new Australian hope that many claimed it was. Still, it is a good album by a young band, and if you are a fan of any of the above mentioned acts I heartily recommend that you seek it out. - Samuel Rabbit
samples:
Year of the Rabbit, "Hunted EP"
YearoftheRabbit.net


Five years ago, Ken Andrews and Greg Edwards seemed poised to take over the rock world as their band, Failure, was earning accolades for their recorded output as well as for their live presence. Shortly after "Stuck on You" from their 'Fantastic Planet' album became a minor hit on college radio, Edwards and Andrews parted company, and Failure was no more. Little has been heard from either since, though not for their lack of trying. Edwards is one-third of Autolux, who are gathering a loyal following. Andrews, on the other hand, has continued engineering and producing, even completing a polar opposite mostly electronic sound for On, his solo debut. After one record, On parted from Sony, and now Andrews has regrouped and formed Year of the Rabbit. It's not Failure, but if you miss that signature sound, nothing's gonna come closer than this band. Andrews is back to guitar-based rock again, releasing this four-song EP through their website as they prepare a full album for release next year. Two of these songs will reportedly be on that release, so this is more a taste for people to try them on and for fans of the recent live shows (you can even order the CD with a t-shirt). The songs certainly whet the appetite. "Hunted" is a slow churner with soaring choruses, where "Rabbit Hole" is a colorful rocker with treated vocals and thudding bass. Andrews sounds like he's having the most fun he's had in years, and the band is as tight as any he's been in. For fun, they even treat us to an accomplished cover of the Stone Roses' "I Wanna Be Adored". It's a great hint of what's to come, and hopefully a new label will realize what they have and promote it right. Lightning rarely strikes twice, but this may be Andrews' second chance at widespread acclaim. - Rob Devlin
samples:
Tetsuo Furudate / Zbigniew Karkowski, "World As Will II"
23five


Will "creates human Tragedies, causes Chaos, and is the primary source of Creation" profess the liner notes to 'World As Will II,' referencing the philosophy of Arthur Schopenhauer, who believed that everything was intrinsically "will," and inherently negative, naturally causing conflict and suffering. The only escapes are in denying one's will or in experiencing art. Furudate and Karkowski have created truly cathartic music, as heavy as the accompanying philosophy, which is at times oppresive but always tragically magnificent. The album opens with some beautiful, dark orchestrations before suddenly cutting into some harsh glitches and ominous looped electronics. The sounds grow ragged with distortion before erupting in an assault of noise and digitally processed metallic clamor. Furudate and Karkowski build a chaotic collage of dissonant horns, violent vocals, and punishing electronic tones that makes for an uneasy but rich listen. "Part 2" begins with some looped Wagner samples that recalls the tape pieces of early minimalism; on their own these symphonic phrases would be too bombastic, but in this context they take on a morbidly majestic quality. Wagner himself was heavily influenced by the writings of Schopenhauer, so it's appropriate that the duo chose to integrate his art into their own. The samples soon yield to layers of bright, shrapnel-like noise that might be the sound of a pitch-shifted orchestra. Later on, the harsh vocals return and the tones grow steadily sharper. The booming knell of a drum dramatically carries the piece out over a clatter of crashing sounds. I'm left wondering why these two artists are so interested in Schopenhauer; perhaps noise music is the ultimate statement of the human condition and our inevitable suffering. Schopenhauer believed that music is distinct from all other art in that it is a pure manifestation of will; it is a universal language that reaches us on our innermost level, transcending culture and even the world itself. Regardless of any of this oftentimes pessimistic intellectualism, 'World As Will II' is a creative and extremely powerful recording. - Steve Smith
samples:
Piano Magic, "Writers Without Homes"
4AD


After about the third listen through, I noticed that this album seemed devoid of something. There comes a particular repertoire with each Piano Magic release, one you are just conditioned to expect based on their past works. But this new album did not seem to feature this repertoire. Gone are the perplexingly intricate sound collages which feature indecipherable instruments, sounding like they could be either computer-created noises or just esoteric analog instruments rummaged from the dusty bin of a thrift store. Also gone are the spooky hisses of distant winds punctuated by the delicate breathy speeches of a young English girl. I suppose if you were to look hard enough, you could still find instances of these, but they do not abound nor do they shape the sound of the band as they used to. Piano Magic has always been something of a collaborative effort, with Glen Johnson being the glue holding the collective together since its genesis in 1996. But within each album, there is generally a static nucleus of players, giving each respective album its own aura. 'Writers Without Homes,' however, manages to feature a revolving host of members on each separate song, denying any sort of cohesion to this record. My main concern with album is its tedium. Each time I listen, I get lost, forget where I am, and even forget what I am listening to. This disorientation is not the good kind, either. The album starts off promisingly enough: "(Music Won't Save You From Anything But) Silence" slithers its way in silently but soon erupts into a cascading wall of guitar and percussion. The next few songs are harmless, as well, but by the fifth song, when nothing so far has really made an impression, I am painfully jarred back to acute awareness by "The Season is Long." As it turns out, the Season is about eight minutes too long, and John Grant from The Czars is the vocalist for the extent of it, creating a song which sounds like it was snatched from some lost Seal and Sting collaboration. This is by far the low point (positionally, the mid point) of the album, but other songs are not strong enough to rescue this record from being swallowed up by the ocean which was once quite kind to Piano Magic, lending its solemn sounds of waves and buoys to some of the band's best songs. "Dutch Housing," with its French lyrics and staticky beats, sounds very much like a song by the Glen Johnson side project Textile Ranch. The one reassuring exception on the album is "Certainty," which stands toe to toe with the best Piano Magic songs. It starts abruptly with what sounds like the snapping in half of a healthy stalk of celery and gives way to an hypnotic looping keyboard part, eventually accompanied by Caroline Potter's haunting dialog and ending just as abruptly as it begins with the song effectively disintegrating. Given the sole success of this one song in contrast to the rest of the album, it's hard to think of 'Writers Without Homes' as much more than an overly robust CD single. - Joshua David Mann
samples:
Six Drumsets, "Simmer"
Hourglass Records


Steve Wilkes leads this ecletic group of percussionists who released their first record in 1997. Wilkes, former drummer for the Blue Man Group, wanted to create a sound that was based entirely in modern drumsets with different stylings. The members would create sound collages that would, in a way, force the drums to take on the different roles other instruments normally play in a band: one would be the voice, one the rhythm, one the interesting flourish, etc. It's certainly an interesting concept, that's for sure. 'Simmer' is their second effort, which expands on the concept by establishing themes for improvisational exploration, then allows each member to meld their own style into the mix. It's a difficult listen, one that you have to really be into to get. It is the mix of these styles that gives the music little hook for the listeners, but that can also be due to the fact that it's sometimes hard to get a handle on what's going on (what parts are being played by different drummers, and what the overall style is). It does, however, have some amazing moments: 'Sacred Smoke,' for instance, takes some very tribal rhythms and forces them with sheer power and cutting cymbal use. 'Six Hop,' on the other hand, is begging to be the backing track to an outstanding freestyle rap in a seedy, underground jazz club open mic night while the title track is nothing short of a revelation, as the band members all work together in such a fluid way that it blends into a blur of styles and rhythms. Six Drumsets is an interesting project with larger-than-life hopes that often confuses rather than amazes. What else can be expected from someone who used to be a Blue Man? - Rob Devlin
samples:
Sonic Youth + I.C.P + The Ex, "In the Fishtank"
Konkurrent


The idea behind the 'In the Fishtank' series sounds really good: get two (or more) bands touring the area (broadly, the Netherlands,) and get them to record a live album in the studio, spontaneously. Like most things that look great on paper, the execution fails gloriously, and on many levels. Maybe Sonic Youth was having a bad day, or possibly the I.C.P. or The Ex took over a whole lot of the sound on this album, but please, if you have anything else you'd rather do, don't hesitate to do that instead of listening to this album. It has all the annoying qualities of a pretentious John Zorn release (and none of the positive, like the amazing musicianship of some of the early John Zorn stuff.) The rush of recording constraints forced on the groups probably didn't help the creation of their numbered tracks. The seemingly random numbering of the tracks gives me the impression that these pieces were just made with no intent in mind, just to take up time. Weird atonal honking horns are ok, but not if they're boring you to death. If you like Sonic Youth (or any of the other bands,) at all, avoid this thing like the plague.- Dave Piniella
samples:
We know that sometimes these CDs are somewhat challenging to find, which is why we have a community section which can be used to obtain nearly everything available on this site.
of beans and men

Subject: [no subject]
a couple nights ago i had another steven stapleton dream (my second that i can remember although i have forgotten the first one now)...
i went to visit steven and diana at a big old victorian house they lived in in london - the inside was laid out very unusually, there was a little sort of cabinet between two rooms on two different levels with vertical sliding glass doors on both sides and an electric door inside with a switch to close off the view between the rooms but steven stored some of his old surrealist volumes and art books there and he had it set up so the door closed on top of the stack of books
he showed me some of the fascinating books and some very rare old thriftstore lp records of surrealists doing spoken word recordings, i don't remember which writers were included (fyi, there is a new cd compilation i recently purchased called 'surrealism reviewed' which collects many such archival recordings and which i recommend if you haven't already procured a copy)
but the highlight of the visit was shortly before i was going to leave and steven asked me if i would care for a cup of coffee - i don't usually drink coffee but i thought it odd that brits would be drinking coffee as opposed to tea and i accepted
so steven and diana took me out to a courtyard where they had a large plot of earth enclosed withing a three-foot-high wooden planters box about fifteen feet square
in this plot of earth they had somehow managed to grow coffee beans in the cold damp climate of england which amazed me to no end
what was even more startling was when diana unearthed a huge brown pod the size of a potato sack and broke it open with a large blunt instrument, releasing a quantity of enormous coffee beans the size of grapefruits, and the coffee beans had legs and antennae and went scuttling across the ground like crabs
i thought, how are they going to subdue these beans in order to roast and grind them?...
And you didn't post this to the Exquisite Corpse?

Subject: RIAA JiHad
ha, right on. I'm actually in the process of applying to law school at the moment. One of my ambitions after I have been a lawyer for awhile, and gotten some experience and contacts under my belt (and money in my wallet) , is to file a class action lawsuit against the RIAA on behalf of all the artists whose fans are being forced to pay the RIAA even though they receive none of the money in return... The day I'll be able to organize such a complex endeavor is far away, but someday it, or something like it, will happen, mark my word...
Keep us posted!

Subject: my list
i was mildly disappointed with the title you chose to give my playlist (V05I39), "half of what you see and none of what you hear." it would seem you are skeptical of some or all of the titles i listed. to some degree you are correct, but it's not like i could list *everything* i am listening to, because the list would be very long, so i chose to highlight some of the more interesting choices. it's not as if i would readily admit, that alongside my listed selections, i can't stop listening to recording artists sum 41, oasis, take that, green day, tool, emf, celine dion, korn, train, and so many more.
It's a line from "I Heard It Through The Grapevine" and probably had little, if anything, to do with your list.

Subject: The Brain
This is a curiosity question. Why does it seem like you host sites for a lot of those "World Serpent"-ish type of bands, but don't do much coverage in the Brainwashed Brain? Is it because they're really not doing anything new, or what?
1. The "World Serpent"-ish bands with sites hosted here are quite outnumbered by the other bands (see here).
2. There's a realy lack of interest when it comes to volunteer writers into that type of music.
3. World Serpent doesn't supply us with review copies.

Subject: TG videos
Hi.
I have a Throbbing Gristle video and I'm trying to find background information on it. It begins with a rather length Industrial Records logo, then switches to After Cease To Exist (a film which I had heard about but never actually been able to find on any lists as actually having existed). After that, it moves into Psychic Rally which is put together by Derek Jarman I believe. Then it ends rather abruptly. A friend of mine gave me this tape and the quality is a few generations down. Was After Cease To Exist ever released officially? Who through and in what year? I figured you, if anybody, would know.
I don't think that was ever "officially" released. The closest thing I can think of that was is the Psychic Rally Live from Heaven video with stuff by Derek Jarman.