throbbing gristle, "tg+"
Mute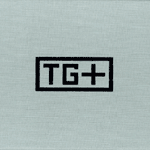 Everybody should know by now that this boxed set completes the CD collection of all the live Throbbing Gristle concerts begun with the CD release of 24 about a year ago. Complain all you want about cashing in or whatever, but for the package, it's an appropriate price. The 10xCD set starts with the infamous Oundle Boys School (see the video with only boys between 9 and 16 in attendance), includes both Berlin shows at the S.O. 36, the Rafters gig, and ends with both US performances in Los Angeles and San Francisco. All shows have been remastered by Chris Carter and the results, once again, are astounding. First of all, these releases completely invalidate nearly all the bootleg live releases that have popped up over the years and officially released recordings like Mission of Dead Souls and the Discipline 12" with recordings that, while never crystal clear perfect, are considerably better, even when apologies are being made regarding the source material (with the exception of the Los Angeles show). Hearing the audience screaming back to the group is a wonderful insight that was usually completely muffled out by hand-cassette-made releases in the past, along with the funny opening stand-up comedy-like remarks from Genesis P-Orridge. However, what I do think they fail to do with this is compile the other cassette releases: the TG Live In the Studio (which was bootlegged only recently as Pastimes/Inudstrial Muzak) and the two untitled interview cassettes IRCA and IRCB issued with the original 24 Hours cassette box. Additionally, while the absence of track markings for each new song doesn't bother me, the absence of songlist does—especially when it was chronicled on the Chris and Cosey website a couple years back, before the utterly pointless Industrial Records website came into existence. Finally, the gifts in this box are rather dippy when compared to the illuminating book, postcards, buttons and patches that came in the 24 box: four metal credit card-sized pieces of die cut engraved metal stencils to make your own TG flash symbol. But, honestly, for the price, it's still a pretty good deal. - Jon Whitney
samples:
Music A.M., "A Heart & Two Stars"
Quatermass


Some bands just come together and beautiful sounds start to flow out. It's rare, but when it happens and the band is a true collaboration reflecting equal parts of all involved it can be truly amazing. Luke Sutherland has made some fascinating music with Long Fine Killie and Bows, as well as contributing lovely violin to recent Mogwai releases. Volker Bertelmann is making a name for himself with the electronic pop machinations of Tontraeger, and the two decided a project together might be in order. After working together a short time, with Sutherland's smooth vocals and delicate guitar complementing Bertelmann's beats and keys quite nicely, the two decided some bass might round out the sound a bit better. Enter workaholic Stefan Schneider, who loved what he heard and jumped in, becoming a full member of the band and adding his own trademark flavorings. This is indeed the aforementioned rare musical tour de force; the soundtrack of waking dreams, remembering what just happened in the mind and knowing that it was truly magnificent. Sutherland's lyrics are freshly bizarre when present ("boy bands just escape me", "that's just fucking heartbreak if you're a guy"), but it's clear why his work as an author has been lavished in recent years: he has a poet's heart with a satirist's delivery. The two electronic gurus craft a comfortable bed for it all to lie on, and lie it does, like a young couple staring at the clouds or stars above in wistful complacence. Even when Sutherland doesn't feel the need to sing and the trio just play, it's truly hair-raising all over the place. Perfect programmed beats and chiming guitars meet with low dull bass and Rhodes in ways that are guaranteed to put a smile on the face. This is one I'll want to hear more of in the future, I'm sure, and hopefully they're game to make it. - Rob Devlin
samples:
Jonathan Coleclough, Bass Communion, Colin Potter
ICR


This is the sound of inner experience. Isolation drifts over the body and the soul, trapped in a mist that slowly reveals itself over the course of these two discs. Jonathan Coleclough, Steven Miller, and Colin Potter are all gurus of the meditative and sublime, crafting from seemingly thin air the most delicate and shattering of sounds. This is the hinge of their music; the juxtaposition that carries with it the force of every living particular in the universe. Though seemingly delicate and composed of broken clocks, cold wind through the trees, and the metallic OM of consciousness, every track has a heaviness or a weight that can feel paranoid or transcendental. Bass Communion's mix of Potter and Coleclough's "Yossaria" begins as a thick grinding of sludge passing through layers of crust before emerging out of the darkness with the call of a fog horn in the distance. Afterwards, the song is all desolation and the slow collapse of time. Bass Communion virtually strips away all conceptual possibilities and leaves only a thing, gorgeous and nameless, to communicate with. By the end of the song birds are chirping and the sound of a river passes by in the background; it truly feels like a journey from the unreal to tangible comfort. Potter and Coleclough both contribute two mixes. Potter sticks to a generally soft approach that only escalates the mystical aura surrounding much of the album; his rendition of "Raiser" blends rhythmic pulses with the chaos of a futuristic hospital bleeding the sickly glow of fluorescent lights. It's Coleclough's work that takes the cake, however. "Pethidine" is a twenty-eight minute pause, frozen perfectly in space and time. It develops and unfolds slowly, revealing each of its particularities only to show that they are indeed one entity turning inside out. The effect of listening to this as loud as humanly possible is outstanding; being surrounded physically by this sound has literally kept me warm at night. It isn't suffocation, but it is a presence. The second disc included is Coleclough's second contribution and the final piece of the album. Clocking in at seventy-four minutes long, "Epidural" manages to erase all memory, all sensation, and leave only the truth of intuition in its wake. This music deserves a change to be recognized; its immediacy, weight, and thrust is unequalled in much of the music I know. - Lucas Schleicher
samples:
Philip Jeck, "7"
Touch


It might be easy to think about this, Jeck's seventh solo release, as marking a maturation or a refinement of the artist's sound, but that analysis cheapens the singular vision he's established over the past years. Sure, he arrived in the wake of Christian Marclay's ground-breaking turntable explorations, after groups like Zoviet France had set the bar for grainy, delay-ridden loopscapes, but Jeck has, since his beginnings, created some of the most distinctive music to emerge from either turntablist or ambient traditions. He is peerless in his ability to wrest absolutely transporting, surreal textures from little more than the grooves of a few dozen records, working in a way that exposes the primitive quality of the medium almost in conjunction with, or in spite of, the hallucinogenic displacements achieved in the music. With Jeck this is never an uncomfortable experience, as the majority of his compositions lead to places awash in the same golden light and aquatic splendor that fill his Wozencroft-designed sleeves, but when it's best, Jeck's music is as riveting as it is meditative or nostalgic. Fragments of vinyl crackle and machine hum get amplified, distorted, and piled together, making static slopes that are often quicker to pummel than to caress (see "Skew" from Jeck's other new release, Host). Other prized moments find Jeck throwing truly alien records into the mix; most memorable for me are the vocals copped from some moaning gospel singer(?) that appear on 2002's enchanting Stoke, slowed down and otherwise manipulated to simulate a kind of divine response. Moments like these show the artist taking risks that remain largely absent on 7, making it an under-whelming listen. While there are many beautiful sections throughout the disc, Jeck does little to separate himself from the droning masses. Like most of his recordings, 7 was produced live, an impressive feat, especially since signs of artifice are now at an all-time low. Here, Jeck approaches a sound where all surface noises, tone-arm shivers, and loop outlines disappear in service of the whole, but the polished, perfectly integrated result comes off lacking much of what made his music so interesting before. Several of the tracks build on simple patterns or pale, one-dimensional drones, allowing for only subtle transformation over their (relatively) short lengths. 7 could be Jeck's most understated work yet, and the music is, of course, not without merit. Tracks like "Some Pennies" come close to rivaling the artist's previous work, but nothing here has the potential to invigorate, much less summarize or redefine an already impressive body of work. Those looking for a Jeck fix might have more luck with his newer, more eventful release, Host. - Andrew Culler
samples:
Willard Grant Conspiracy, "Regard the End"
Kimchee Records


Death is an opportunity, a chance to either lament the loss or appreciate what is being left. It is the struggle to go off in fear, in doubt or to depart with head held high. In any case, it is a subject that is difficult to approach head on—and probably for the best, as the true weight of dying lies not in the act itself but in everything leading up to it. Regard the End approaches death obliquely, offering the feelings, textures, and musings on life that make death such a spectacular event. There are slices of youthful abandon, loving memories and bitter regrets that have rooted themselves in, and make the sting of passing even greater. It's the challenge to look back, to leave those thoughts behind, fearful yet hopeful, uncertain yet faithful, and embrace the totality of it all. The Willard Grant Conspiracy explores these subjects with a versatile troupe of players, attacking their pieces with such a collage of instrumentation and tender arrangement, the songs bud and bloom right before your eyes. Somber acoustic guitar anchors the gruff, weathered vocals of singer Robert Fisher, the centerpiece of an ensemble that offers dense, soaring trumpets and weary viola moans. The heavy lineup grants Regard the End remarkable impact, allowing every intonation and accent creep across and drive the emotion home. The opening song, "River in the Pines," is a civil war era ballad that rambles on in a smoky, smoldering mass, crackling and waiting to pop open in a fiery burst. The mix of both traditional folk songs and original works allows for personal expression and insight as well as a much wider concept of the subject matter through time. A particular strength of the Willard Grant Conspiracy, along with the utilization of their individual parts is the use of guest singers to help add to the atmosphere of their songs. Kristin Hersh appears on "The Ghost of the Girl in the Well," with an eerie contribution to the tale of a murdered young girl. She and fisher share the words and their pacing sets the entire scene in slow motion, drawing every last bit of feeling and power from the disturbing imagery. Hersh's echoing, distant wails are affecting as they sink into the depths of the music. Singer Jess Klein also contributes a set of stunning vocal performances on "The Trials of Harrison Hayes," and several other songs. These additions strengthen the already powerful punch in the Conspiracy's music. "The Suffering Song" is the emotional crux of Regard the End, with Fisher and Klein finding themselves on the edge and greeting the uncertainty of what's beyond it with the certainty of what is there. "Suffering's gonna come to everyone, someday." There is a restrained grace in their voices that makes the end of the journey feel less like a defeat and more like a triumph. The ability to find strength and composure through sorrow and adversity shines through and closes the album on a glorious note. - Michael Patrick Brady
samples:
Otomo Yoshihide's New Jazz Quintet, "Tails Out"
DIW


Sitting down to listen to this disc for the first time, I figured that I was going to get something along the lines of Loveman Plays Psychedelic Swing (three-fourths of Emergency! is also in the Quintet, the discs were recorded nine months apart, etc.), and instead, I got a trip back to Ground-Zero's Plays Standards, courtesy of, of all things, Kikuchi Naruyoshi's sax playing. Seven very long and productive years ago, it grated on my nerves with its schmaltzy tenor intensity, and it still does, only now it's rounded out by another guy on alto and soprano. Thankfully, just when the two of them threaten to drag the shoulder-scrunching out a bit too long on "Song for Che", they're slapped aside by the wailing guitar and thudding drums of Otomo's own "Reducing Agent" in one of the most welcome transitions I've heard in months. The original tunes aren't especially brilliant, and they lack easy hooks that they can be identified by, but they also give the album and ensemble the feeling of being defined by more than just somebody's record collection. Similarly, while I'm not wild about Sachiko M's contribution of sine waves to a Mingus tune, her involvement in the last two tracks clearly shows off how her repertoire has grown since her sample-triggering days. (Mind you, any one of two dozen other recordings from the last couple of years would do this just as well.) Yoshigaki Yasuhiro's drumming leans towards the energetic and heavy most of the time, but it's never distracting, and it's even downright pretty when he scales it back to brushed cymbals. Aside from the sax bits that get my hackles up, then, this is the kind of revisiting project that I wish more artists would tackle: instead of just remixing twenty-year-old tapes and grinding out some 12"s for the hell of it, ONJQ have gone back to old notions and produced an album that reflects how they've changed as musicians. If we're lucky, things will be just as fresh in 2011. - Taylor McLaren
samples:
Octavius, "Audio Noir"
Mush


The image on the cover of Octavius' newest record, Audio Noir is a chilling photograph of the inside of a Czech concentration camp and it's a heavy image to live up to. Too often, artists appropriate images of death and tragedy to imbue otherwise limp recordings with a sense of depth. In the process, they often wind up desensitizing us to the very horrors that they are trying to connect with, and so it's no small feat that Octavius has crafted an album of emotional depth and maturity that avoids using the cover as a mere shorthand. Coming from Mush, I would have expected much more in the way of slow, experimental beats here, but instead Octavius employ looped noise, thick walls of guitar, rumbling, gut-thrashing bass and odd vocals as they craft an album of disorienting weight. Audio Noir should not be confused with the "dark" noise/electronic music that it shamelessly upstages on tracks like "Cellophane" and "Vacant/Panic". Octavius create their material with a poetic approach that is betrayed by song titles like "Artificial sparks of the electrical stripping" but they are equally comfortable with the muscular manipulation of distorted squalls and overloaded drum loops. Most of the time, the beats take a back seat to remaining collage of noise, and are used only as an accenting flavor rather than the main course in tracks like "Speed Limit" and "Sudden and increasingly strange behavior." With names like Kevin Martin, D?lek, and Miguel Depedro name-checked on the sleeve and the Mush logo on the back, I would have expected the drums to be a more prominent player in Octavius' madness, but Octavius take a wonderfully less-traveled route into song-oriented noise collage and layered, fragmented instrumentation. The production never gets in its own way, allowing the album's weight to impose itself completely. While the group's MPC and turntables are less evident nods to a hip hop influence, the vocals tend towards monotone half-rapped/half-spoken stories and diatribes that are sometimes lost in the ensuing sonic violence. When I can hear the voice clearly, it's saying something like "There's no speed limit in Germany" which I'm sure relates to the song in a deeper way than I can immediately hear. The great thing is that because Octavius take their work seriously, and because they succeed on so many levels with this record, I am willing to trust that the words I can't hear are working towards something. Even if the lyrical delivery is sometimes clumsy or stumbling across what would otherwise be excellent instrumentals, the rest of the record is so good that those moments aren't the ones that stay with me. There's a dark weight at work here, but like the best literary works of tragedy, it's a cathartic one that somehow transforms dour experience into something uplifting. - Matthew Jeanes
samples:
Mars, "The Complete Studio Recordings NYC 1977-1978"
G3G/Spooky Sound


Mars has always been my favorite of the four No New York bands because their music sounds consistently on the verge of collapse. While fellow scenesters DNA share a similar spastic approach, there can be no denying that Mars helped take the noisier, amateurish tendencies of the genre to their logical extremes, becoming one of the first and most important groups to create noise music under rockist pretence. Whereas the particular "style" or modus operandi of cohorts like The Jerks and The Contortions are now somewhat easy to pinpoint, Mars remains as pleasantly enigmatic as they ever were, no doubt because there was never much of a guiding force behind their work in the first place. The catchy, almost generically post-punk grooves laid down on the band's first single ("3-E" b/w "11,000 Volts") mask the fact that most of the members started learning their instruments at the first practice, if that early. Even so, the Martian melting pot, though widely mimicked, is a unique and matchless brew, thanks to the band's method for combining disparate melodic or rhythmic lines, creating within each song a struggle for dominance that, instead of bringing the music to a standstill, creates a kind of perpetual roll-over and an indirect, multi-layered, even schizophrenic sound. The results range from distorted, Beefheart-ian call-and-response freakouts to near-impenetrable tapestries of noise that writhe with the burden of their incompatible elements but maintain a thrilling, if precarious balance. It was no doubt this chaotic, storm-like quality of the Mars sound that prompted Jim "Feotus" Thirwell to lend his production skills to the band's first archival release, 78+. Thirwell's mix emphasizes the music's quasi-industrial elements and its low-end, making the swirling atmospherics and more abrasive undercurrents of many tracks more prominent. Though his approach was admirable, and especially effective on the several live tracks included, the band was unsatisfied, and decided to put out a remixed, re-sequenced CD, including only their 11-song studio output and modeled to appear as a Mars LP would have, had they released it over 20 years ago. The new mix sounds great and gives the songs a punch quietly lacking on 78+ and even a bit on Eno's original mixes. The frenetic tumble of the songs keeps its form, and a new crispness makes the music sound as wild as ever. The limited track list leaves out only three tracks from 78+'s near-complete collection, and this disc honestly feels like the full-length that should have been. It's nice to see music this good getting the treatment and presentation it deserves. - Andrew Culler
samples:
Evergreen
Temporary Residence


Everyone knows what became of the members of Slint following their split. From the Palace Brothers records to Aerial/Papa M to Tortoise to the For Carnation, all have kept pretty busy and their individual projects have gotten a fair amount of notice. That is, with the exception of Evergreen, who usually evoke a response of "who?" whenever their name is dropped outside of their native Louisville, KY. Former Slinter Britt Walford joined the band in 1993, adding his powerhouse signature energy to the overall feel of the band which already held a fair amount of gumption. Their self-titled debut and only release now sees well-deserved reissue treatment from Temporary Residence, including two bonus tracks left off the original pressing. Based on Sean McLoughlin's yelped meanderings alone, Evergreen deserve a listen, after which the listener (read: victim) will be forever entranced and otherwise sucked in by the infectious tempos and brutal punk sensibilities. Those tired of the recent '60s and '70s rip-off revival bands will feel an immense joy listening to this record, as their toes tap, arms sway, heads thrash, and bodies flail against one another. It sounds like its influences though with an added bit of modern moxy, and fits right along some of the classic records of the punk and post-punk genres. "Petting the Beast," "Whip Cream Bottle," "Plastic Bag": all have the ability to tear down walls with their naked aggression. Then the funky bass and shredding guitars of "Klark Kent" arrive to bring the roof in after them. Things slow down a bit with "Sweet Jane" (no, not that one) and "Glass Highway" — both quite good — but it's of little consequence: the damage is already done and will return again on "Coyote" just in case there's anyone left alive. The two bonus tracks are both good fun, and fit right along with the rest in winning fashion. All in all, a horribly ignored release now ready for the spotlight, and deserving every bit of the attention. - Rob Devlin
samples:
BIRG? GORG? SHIROC, "D?FENSE DE"
MIO


MIO continues what's looking like a campaign to reissue all the lost gems of the Nurse With Wound list with this long-forgotten and seminal document of the French progressive scene. Birg? Gorg? Shiroc were Jean-Jacques Birg?, Francis Gorg?, and Shiroc before the first two formed the flagship prog collective Un Drame Musical Instantane. Recorded in 1975, D?fense de is their only record under the BGS moniker, entering the arms of obscurity only one year before Un D.M.I. became active. As such, the record paints a picture of the Birg? and Gorg? in an early stage of their development, but one that was already overflowing with good ideas. The music is highly improvisational with strong ties to the free jazz and fusion of the day, made progressive almost single-handedly through Birg?'s obsession with bizarre synthesizer sounds and his ability to incorporate a huge variety of exotic instruments, toys, tapes, even birdcalls into the mix. Much of the album sounds like Crossings/Sextant-era Herbie Hancock with a gritty, psychedelic edge where simmering, minimal passages get broken up by clustered freak-outs instead of nimble funk turns. At under 45-min., D?fense de needed a little padding for reissue, and MIO has been more than generous. To the CD they've added a bonus half-hour of album-session outtakes, and the package also includes a DVD with six hours worth of home tapes and live material, plus a 40-min. film by Birg? and film school friend Bernard Mollerat called La Nuit Du Phoque ("The Night of the Seal"). Predictably, this previously-unreleased music, dubbed collectively "The June Sessions," explains Stapleton's fondness for the group much better than the album, the only thing he could have possibly heard. They show BGS at their most adventurous, dabbling in everything from murky, proto-industrial textures, to Fripp-ian guitar ascensions, to the extended, vague takes on music drama that inform their work as Un D.M.I. The band's wide-open approach to constructing their multi-layered compositions is no doubt what attracted Stapleton's ear, and these sessions make available near-exhausting investigations into the group's "process." The film is good too, a hilarious Dadaist trip through Paris and surrounding environs, with English subtitles and a score that isolates Birg?'s more ambient, textural approach to synthesizer and organ sound. The enormity of this reissue is enough to guarantee its appeal to fans of prog-anything, and admirers of Un Drame Musical Instantane will be shocked that a cache this large has eluded them for so long. - Andrew Culler
samples:
"into battle with the" art of noise
Repertoire


The feeling of glee that came over me finding something like this in the bins at a cheap price was amazing. It's almost as if somebody has been reading my mind as of late. German label Repertoire has snatched this gem from AON's back catalogue—their first 12" EP, originally released on ZTT back in 1983—and slapped some bonus 12" remixes and included a DVD of videos. The Art of Noise were one of the first groups to introduce sampling of non-musical sounds into musical rhythms and textures and Into Battle, their first EP is a groundbreaking legend. The EP featured two minor hits, the chunky "Beat Box," which influenced a ton of 1980s acts and provided the blueprints for a style later described as "big beat" in the 1990s, and the 10+ minute lush "Moments in Love," most famously used as Madonna and Sean Penn's wedding march. Both were later compiled on other AON releases like Who's Afraid of... and Daft, but there was something that made this EP a bit more interesrting. Short pieces like "Battle," "Flesh In Armor," "Donna," and the six-second "Bright Noise" add neat little transitions, which was something I had always kind of hoped other bands might take hint from and make a 12" EP something more than just an ordinary 12" single. (Tragically, it didn't happen enough.) The CD is rounded out with two 12" remixes of their arguably biggest single from the Trevor Horn-produced ZTT era, "Close to the Edit," both of which of which I had never heard and am likewise pleased by the addition of live piano and other instrumentation not present in the original versions. The DVD which comes along with this is what nearly made me drool. Looking at the package, it lists the videos for "Moments in Love," "Beat Box," and "Close to the Edit" (as well as the forgettable track "Metaforce" from their reunion a couple years ago). Back in the 1980s, everything wasn't as good as people think they remember, musically. MTV didn't actually play a lot of cool stuff, as I vividly remember being bombarded with Tom Petty, John (Cougar? not Cougar!) Mellencamp, and Bryan Adams. It was the show Night Flight on the USA Network where I first saw/heard/videotaped bands like Coil, Skinny Puppy, Cabaret Voltaire, Wire, and The Art of Noise. I have aging videotapes with videos like "Beat Box" recorded and the thought of it on a DVD was a divine gift. However, much to my dismay, "Beat Box" doesn't appear despite being listed (BASTARDS!) I do get to have the gorgeous video of "Moments in Love" with wigs, singing turtles, and ice-skaters in slow motion and the award-winning classic of "Close (to the Edit)," where three guys and a little girl trash various musical instruments, so, I guess I get what I pay for. However, should this "Repertoire Records" (never heard of them before this) ever fix this mistake, I'll be quite happy and quickly try to exchange this version with them. - Jon Whitney
samples:
We know that our music picks may be somewhat challenging to find, which is why we have a community section which can be used to obtain nearly everything available on this site.
all wells that end wells

Subject: player list
You list Michael Wells - Alien Lounge Music in your CD player. Can you provide more details about this release? Haven't heard about anything >1 related since the Brain in the Wire tracks or that post 9-11 track. Glad to hear Mr. Wells is still making music.
Also, would you happen to know anything about the dataflow.org site? It hasn't been updated pretty much since it was created years ago.
The new album I got is awesome, and apparently he's got more stuff up his sleeve to put out. I still hold out hope that somebody will be smart enough to release some back catalogue stuff and pick up on his new stuff. If he permits me to make samples and share with the world, I'll do it and have it on the site for all to hear.

Subject: film of the year
you guys forgot "House of the Dead" in your "best" movies poll, that movie made me want to die
Yeah, we also forgot "Bringing Down the House" with Steve Martin and Queen Latifah. What can you do?

Subject: !!!
How do I get on a list so I can know tour dates when they're known?
There isn't an email list yet, but everybody agrees it's a good idea at this point. However, you can always come to this site - The Brain to see all the current dates for every artist hosted on the site along with some of the acts from the labels hosted on the site.

Subject: brainwashed
Thanks to Google, I was able to find your website with the search word "anti-NRA". After visiting your site, I got the impression you might like to read about a celebrity, who incurred the ire of the National Rifle Association. The celebrity I have in mind is both a super model and a pitch woman for Pepsi.
Before proceeding any further, you might like to know whether I have any credentials. If so, pull up the aforementioned search engine, and then input the search phrase, with quote marks and all. Upon your doing so, the monitor screen will fill with references.
And, as for information about Cindy Crawford, you need only click on the following U.R.L:
--omitted--
Has spam come to this level? I thought my email program filtered everything out about Cindy Crawford back in 1995.

Subject: ?who the fuck is jonathan dean?
i mean, i'm not a pompous music critic prick spewing the word of god like some, my opinion means as little as his, but damn! if gy!be is underwritten i don't care. that's part of the point for me. nobody does it better and i don't know who the hell can knock them. for my word they're the most solid project playing right now period, not to mention their credibility as decent human beings (fuck your shaven ass johnny if that's less important than a shick hairstyle). and to set shalabi effect higher than them, i have all of both of their records and there is no comparison. i'll have to check out this new one, but i doubt it will hold a candle.
ps don't think this is anger from the lips of some punkrock skank who doesn't listen to all of it, i sent my record to brainwashed and it wasn't reviewed, but it probly has more in common with shalabi than gy!be. good day
Thanks for the latest example of how all godspeed fanatics are completely nuts.

Seriously, there's NO reason ANY fanatic of a band should get their panties in a twist because of somebody's opinion. A review is an opinion, and we welcome them from anybody who can write well and cover things that are of interest to our readers.

As for getting to reviewing everything that's sent in, it's just not possible, there aren't enough hours in the day. Buy some ads so we don't have to all work full time jobs or send us more people who can and want to write and don't need to be nagged.

Subject: the eye
hi could you let me know if its possible to obtain a copy of the mogwai interview
You can't... Yet. We're working on obtaining release information from the groups to compile DVDs. The news will be posted here once they start to become available.

Subject: turbo pimp
you christian c.o.c.k suckers i s.h.i.t. on your grave I AM GOING TO H.A.C.K YOUR HEAD OF WITH A COMPUTER MONITER
p.s. you b.a.s.t.a.r.d
Wow, and Turbo Pimp hasn't even released anything yet!

Subject: Laibach
Mr. Whitney,
It's good to see that someone out there (besides myself) recognizes Kapital as the bizarre masterpiece that it is. Stranger still is that a group like Laibach, who claim to have swarn off all attempts at creativity, occasionally pop out a completely absurd and unclassifiable piece of mind screw. The new record doesn't really qualify as such, but any year of a Bush administration needs a Laibach album.
Yes, and remember Bush Sr. was kicked out later that year (1992). Let's hope history repeats.

Subject: The Eye
well, warp records.... just kidding. just a quick note of thanks for the heads up on that live stuff from the ultrahang fest, a few weeks back. some WONDERFUL stuff there, along with this weeks 'eye.' any chance of an eventual 'brainwashed: the eye' dvd? again, thanks all around for providing a place to find out about good music. cheers!
Big chance. Very big chance. Start a letter writing campaign to all your favorite artists who were featured on The Eye and beg them to let me release DVDs with their interviews and performance clips.

Subject: no subject
Hi,
I'd like to send you my latest work. I'm looking for a label.
Let me know
Regards
Not interested.

Subject: Thanks for the recommendation...
Hey Jon, just wanted to say thank you for the Colder recommendation several weeks back. I finally picked up the CD last week and have listened to it about six times this weekend.
Also, can I have you copy of the new mum (pardon my email client's lack of accented characters) album? I mean, I'm sure you're done with it and all... Tell you what, I'll trade you a kidney* for it.
* not mine.
*Then you must not want it -that- bad.

Subject: old review
I'm not a poor DJ, but having seen a poor review of "About Breathing" by Robin Storey/Victor Nubla on your site I'm gonna ask on the offchance if you'd sell it cheap maybe. Cos it's v. hard to find. Better than it going to waste, surely.....
It's not very hard to find, there's a link to where you can get it in the review and it's only $12.99. Pretty cheap.

Subject: the brain
have you guys ever thought about switching to a CSS desing for the site?, i had a go at converting the current brainwashed brain to a CSS based layout, and i reckon it could look pretty cool..it's only a small exaple of how it could be set up at the moment though, without all those nasty tables and whatnot.
i'm probably being a real nerd, but tell me what you think.
We've employed CSS for three years now - see the 2001 setup (orange).

Subject: the brain
..Any ideas why I am no longer able to access 'The Brain', though all other links within Brainwashed are ok? I can't figure this one out - any past or current similar issues? I miss you guys....it's been 2 weeks already...
Thanks in advance
Weird. We're still up. We're still here.