NURSE WITH WOUND, "ANGRY EELECTRIC FINGER (SPITCH'COCK ONE)"
United Dairies


Though Steven Stapleton is inevitably characterized as a something of a "lone wolf" — a vaguely psychotic outsider, compulsively and prolifically pumping out mysterious and inscrutable musical esoterica from some dilapidated shack deep in the Irish countryside — he has, in fact, remained a thoroughly collaborative artist throughout his long career. It took 1999's compilation The Swinging Reflective: Favourite Moments of Mutual Ecstasy to finally demonstrate the impressive array of artists that Stapleton has worked with over the years: from contemporaries like Foetus, Tony Wakeford and The Legendary Pink Dots to artists like Stereolab, who are situated well outside of NWW's post-industrial milieu. It is this same intensely collaborative spirit that manifests on Angry Eelectric Finger (Spitch'Cock One), a newly-issued prologue to an upcoming triple-album set featuring collaborations with Cyclobe, irr.app.(ext.), Jim O'Rourke and Xhol Caravan. These were long-distance reciprocations, with Stapleton sending raw materials to each of the artists, who were free to recontextualize and mutate the sounds as they saw fit. These longform remixes were sent back to Stapleton, who added some finishing production touches and let them stand. This unique process has yielded a series of tracks in which the personalities of Stapleton's musical accomplices come through very strongly, even as they each reverently pay homage to the work of Nurse With Wound. The disc opens with a piece credited only to NWW, a classic 11-minute brain-twister that utilizes bending, distorted bass guitar strings to disorienting effect. Each metallic pluck swoops and dithers around a senseless insectoid rhythm, the piece eventually expanding into a blasted Cold War furnace factory dominated by an ancient, wheezing iron lung. Erudite Nurse-o-philes will recognize these sounds from An Akward Pause and the Current 93 collaboration Bright Yellow Moon, Stapleton clearly enforcing the "recycled sound" aesthetic from the outset. Next up is Cyclobe's "Paraparaparallelogrammatica," certainly the most gorgeous track on the album, a stately science-fiction mind excursion of the kind that dominated Simon and Stephen's immeasurably wonderful The Visitors. It's a texturally rich space fanfare of the kind not heard since Atem-era Tangerine Dream, and perhaps not even then. Its indulgent cinematic sensuality bears little similarity to Stapleton's cod surrealism, save for the narrative unfolding and nuanced, lysergic vibrations that dominate the track. It's one of the best things I've heard from Cyclobe, and regardless of whether or not it bears any resemblance to the original NWW source material, I'm certain that this would have appeared on the infamous NWW Influence List had it been released on some obscure German prog label in the early 1970s. Matt Waldron's irr.app.(ext.) project has been responsible for some of the most intensely rendered audio phenomena outside of the NWW camp, and their match-up — tellingly entitled "Mute Bell Extinction Process" — again reflects primarily the interests of the remixer, rather than the remixed. While eerily recalling such creepy NWW classics as "Fashioned to a Device Behind a Tree," irr.app.(ext.) once again shows a unique talent for thought cancellation, creating an insistently clandestine, industrial trance-scape that uses repetition to progressively wipe clean all thoughts and prepare the listener for the loss of physical cohesion. The last track is Jim O'Rourke's "Tape Monkey Mooch," a laptop-concrete take on the history and mystery of Nurse With Wound. In its own unique way, O'Rourke's contribution is probably the oddest on this record. Strange to think this was created by a current member of art-punk darlings Sonic Youth and the creator of an endless barrage of John Fahey-influenced indie-pop; not so strange, however, to anyone who has ever witnessed one of O'Rourke's freeform laptop collage performances, which often reference the 80's post-industrial tape-music underground of Roger Doyle and HNAS. O'Rourke sound collage creates an abstract web of richly-detailed sounds, compounding details that give way to form and structure, which melt into abstraction and back into structure. It's a gloriously baffling riddle, and if its quality is at all indicative of the material on the forthcoming three-album set, I can hardly wait. - Jonathan Dean
samples:
Pan Sonic, "Kesto"
Mute


Following the Finnish-born duo's most intense live journey, the group releases their most ambitious recording to date. In the three years since Aaltopiiri, live opportunities have taken them to the most remote corners of the world including Europe, Spain, the Americas and Easter Island, this is all following that now famous ad in The Wire magazine asking people in interesting places to put them up and pay them a small amount. Kesto is four CDs of all new material, recorded over the last year in Berlin, but with sources and inspiriations from the group's extensive travels. Pan Sonic fans know that while the group's instrumentation remains somewhat constant, their styles bounce back and forth between ear-bleeding beats to quiet drones or heady field recordings. Unlike on Aaltopiiri, where everything was sort of all mixed in together, on Kesto, things are separated. The first two discs are the fucking sexiest things I've heard all year: pounding with an unparallelled abrasive beauty, the beats that mark many of their most receptive live rock 'n roll (or at least as close as Pan Sonic can come to rock) performances. On these discs are 140 minutes of vicious assaults and trademark Pan Sonic sounds, where the group even pays homage to a number of their influences like Bruce Gilbert, Keiji Haino, Suicide, and Throbbing Gristle, mimicking sounds they've done in almost reinterpretive pieces. Disc three begins the quiet half of the set, with songs that are frequently filled with the unfilling sounds of silence. It opens with a toilet bowl flush and continues for the rest of the tracks mostly from processed sounds of non-musical sources. While discs one and two are perfect blasting music for a night on the town, disc three is definitely something that is best at home, as the silences in odd environments trigger the "is this thing still playing?" reaction over and over again. The set ends with the CD-long track "Säteily," (translation: "Radiation") which is a chilly 61:16 minute drone. It would easily make any fan of Time Machines purr like a kitten. It's perfect for lulling any beast (party animal or other) to sleep after a multi-disc set which could be best described as an endurance test! While this is undoubtedly the best multi-disc set of new material released by anybody this year, I do have one minor issue with the flimsy packaging, which came unglued only on the second day, so be warned on that account, but don't be afraid of the aural treasures inside. - Jon Whitney
samples:
Keith Fullerton Whitman, "Antithesis"
Kranky


If Playthroughs was a meditation on the blurred landscapes of sleep, Antithesis comes as a particularization: a focus on the sounds happening in-between. Things are evidently different the moment "Twin Guitar Rhodes Viola Drone (for LaMonte Young)" begins. Though steeped in the mystique and subtle caress of electric moans, "Twin Guitar Rhodes..." is blessed with the pure and unaltered sound of piano melodies, choral echo, and unmistakable guitar rhythms. It's incorrect to say that Keith Fullerton Whitman's sound is evolving, all of these tracks were recorded between 1994 and 2002. Whitman is showing us another side though: "Obelisk (for Kurt Schwitters)" plays through a labyrinth of eerie howls, altered vibrations, and percussive rattles. The shaking of metal and the rolling of low drums establishes a whole new world of sounds I've not heard from Whitman before and it sounds fantastic. While the first two tracks had me excited, it's side B that sounds most awe-inspiring. "Rhodes Viola Multiple" begins with an oddly phrased melody that tiptoes over the rest of the song; it produces the image in my mind of a small girl dancing in the summer. The background is filled with sound of spaceships launching into space and cars buzzing by under the sun - the music begins to hum as a unified whole eventually and the sound drifts off into a haze of bird calls and interdimensional time warps. "Schnee" comes as the biggest and most welcome surprise. The track begins with the melodic plucking of a guitar underscored by the tribal rhythm of tomtom drums and heavy cymbals. Slowly the buzz and form of an electric guitar climbs over the mass of rhythm and ushers forth smoke and shadowy figures, feeling like, at times, the soul of a snake-charmer. The electric and acoustic guitar struggle with each other, each establishing a new melody over the last, and all the while drum solos trace out the pulse of the struggle. Everything about this EP is gorgeous. The music is a an excellent treat from Whitman - the songs reveal a side of his compositional skills I've never heard before and they're nothing short of magical. - Lucas Schleicher
samples:
PEKKA AIRAKSINEN, "MADAM, I'M ADAM"
Love


Nurse With Wound's famous Influence List included in the sleeve notes for their debut LP Chance Meeting on a Dissecting Table... has created endless frustration in my life, leading me to spend far too much trolling used record sites and online auctions looking to complete my NWW List collection. My goal is to own at least one record from each of the artists listed, which has frequently seemed an unattainable goal, the list jam-packed with hopelessly arcane one-offs released in tiny editions on small European labels throughout the 60's and 70's. Approaching the task scientifically, I began at the alphabetical beginning of the list. No problem there, I was easily able to track down Spalax CD reissues of the first few Agitation Free albums; but the second artist on the list, Pekka Airaksinen, had me stumped for years. There was nothing I could do but move on to Airway and pretend that I didn't care about this Finnish avant-garde obscurity. I later found out that Airaksinen was the main artistic force behind The Sperm — the creators of the fabulously rare Shh! LP — who also appear later on the list. As if to answer my insane record-collector prayers, Finland's Love Records have issued this double-disc compilation Madam, I'm Adam to serve as the first widely-available introduction to Pekka Airaksinen's long and fruitful career as one of Finland's most prolific avant-garde electronic artists. Disc one compiles various highlights stretching from 1968 to 2002 under various guises including The Sperm, Gandhi-Freud and Ajraxin. For disc two, a group of artists from Europe and the UK were invited to contribute reinterpretations of Airaksinen's music, the tracklist mirroring that of the first disc. The Sperm's uniquely architectural noise-rock presages industrial music, and at times - as on the beautifully oppressive "Korvapoliklinikka Hesperia" — shows similarities to future envelope-pushers Dead C and Sunn O))). As Airaksinen progressed into his 70's period, heavy distortion and improvised passages of shambling, distorted chaos were soon replaced by a new emphasis on electronic instrumentation and rhythms. Gandhi-Freud's "Molybdene" utilizes synthesizers to create a grainy structure of lopsided arpeggiations. From this point forward, Airaksinen seems to be interested in the myriad possible manifestations of electronic music, from the odd, I Ching-derived mathematical time signatures of his early 80's work on the Roland 808, to his current exploration of techno and ambient musics, all impregnated with his rabidly uncommercial aesthetic and rigorous application of conceptual structure. The remixes on the second disc attempt to find contemporary applications for Airaksinen's ideas, from the hallucinogenic, post-Timbaland rhythmic interpolations of Nurse With Wound, to the obnoxiously uninteresting digital hardcore of Philipp Quehenberger. Mira Calix contributes a remix of The Sperm that inexplicably buries the track under a poorly-executed synthesized orchestral. Along the way, Simon Wickham-Smith and Airaksinen himself turn in mildly interesting hijackings of the original works. Most appallingly for a rare-music addict, the liner notes directed me towards Pekka's own website for his Dharmakustannus CD-R label, where for a premium of 20 Euros a pop, you can own everything from his extensive back catalog. Madam I'm Adam delivers on its stated goals: a reasonably priced introduction to the history and continued influence of one of the underground's most unique bodies of work. - Jonathan Dean
samples:
Piano Magic, "The Troubled Sleep of Piano Magic"
Green UFOs


When Piano Magic starts singing about libraries, things are right in the universe once again. By a similar axiom, a good Piano Magic album is marked by its invocation of libraries in one or more songs. Thus, the "The Tollbooth Martrys," the seventh song on The Troubled Sleep Of Piano Magic, is evidence that Magic has produced another splendidly ethereal album. This wasn't the case with the previous album, Writers Without Homes, which was noticeably devoid of libraries. There are very certain elements which work for Piano Magic: sounds of desolation; wind-swept soundscapes; eye-blisteringly good artwork; female vocals of approximate age eight which expound on libraries; eccentric post-studio sounds, some of which sound like electronic birds, others of which sound like electronic mauls and hacksaws. What happened during the thankfully brief and innocuous flirtation with the 4AD label (the band has moved on to the Spanish label Green UFOs) was that the band eschewed and disregarded these elements. The cover art (once a beauty equaling and sometimes surpassing the music itself) became the generic "new" 4AD look, which plagues all their recent releases; the music became far more baroque and populated by more and more instruments; it was filled out (in other words, less desolation and isolation) to the point where it approached post-rock jam band; the vocals became burdensome instead of bolstering. But now, Piano Magic have found a way to reconcile some of the old elements with the new. "Saint Marie" starts off this new album humbly enough: a tremulous guitar line syncopated by frontman Glen Johnson's hushed vocals. Soon, though, a pulsing stereo of guitars rises and falls alternately, which itself is then punctuated by fast programmed beats of a drum machine. It's an engrossing and compelling sound that persists for the better part of four and a half minutes. It doesn't change much, but it doesn't need to. And this is precisely what used to make Piano Magic magic: the ability to make the sustained repetition of a created sound utterly compelling. Indeed, there are some moments which feel like sloppy seconds from the 4AD affair, but they are mediated by stronger songwriting and a moodier atmosphere. "Speed the Road, Rush the Lights," the weakest song on the album, could be a vestige of Writers Without Homes, and yet I can sense the band turning away from a song like this throughout the rest of the album, which thereby makes this song more palatable. Another illustrative track is "The Teacher's Son," which contrasts the old and new sound of Piano Magic perfectly. For the first minute of the song, there is a spare and lovely guitar line with Johnson's vocals amidst it. An old Piano Magic song could have maintained this sound for five minutes without tiring or growing tedious. But at about 1:15 into the song, the other instruments (bass and percussion, not of the electronic sort) crash in. During the brief 4AD period, the song would have been irreparably marred by these instruments. Yet the ensemble makes it work in this case, and I suspect it has to do with the stronger song-writing. Curiously, Piano Magic has retrieved most of its gothic gloom and beauty ever since its divorce from 4AD, though one might have thought it would have surely increased threefold in that marriage. In any case, it's good to see the band has rediscovered its eloquence for libraries and the sound of desolation, and I can only hope the next album will reintroduce the electronic birds I once adored so much. - Joshua David Mann
samples:
Animal Collective, "Sung Tongs"
Fat Cat


There is no other, more clever way to say that this is by far the most refined Animal Collective recording to date. The album showcases a style that Animal Collective have made all their own over the last few recordings: multitracked acoustic guitars, organic rhythms, primitive sound effects, sound samples, and atypical/moderately unpredictable lyrics. This time around, however, the band sound far more competent and confident in their skills as musicians, writers, and producers. Sung Tongs is both relaxed and playful from the beginning through the end. It opens up with the chugging of "Leaf House," which ends with cat calls and continues on with "Who Could Win a Rabbit," both with a rich, full sound and chugging with a cheery energy. "The Softest Voice" is the first song of the disc of sheer brilliance: drum-free with the layering of gorgeous acoustic guitars and lush, pretty vocals. It's here where it's strikingly apparent that the band have honed both their writing and production skills as everything subtly blends in with the morphing ghostlike sounds through the middle and to the end. "Winters Love," however, is probably most reminiscent of the earlier, more calmer "field" recordings, with a springy nostalgic guitar riff and loads of unburied tape hiss for the first half, and the same riff repeated just completely re-interpreted and rearranged throughout the second half. While they sing of winter, for this and nearly all of the disc, I can't shake the mental images of walking around in a pavement-free field with a blindingly bright sun while girls on bicycles ride by with long blonde hair blowing in slow motion. The epic 12+ minute "Visiting Friends" is like an abstract musical interpretation of the ocean as guitar chords are strummed in repetition, blended, and changed while being multi-layered is similar to the tide coming in, washing over each previous wave. Animal Collective are undoubtedly influenced by pop music, electronics, and psychedelic folk, but to me, their music is neither "folk" nor "free" nor Syd Barrett nor Beach Boys nor Incredible String Band. It doesn't seem like their goal is to make tunes for the sole sake of easy digestion and widespread appeal, however, thankfully their appeal is wide enough to allow them to expand their audiences and evolve in the studio. Sung Tongs might be a little peculiar at first, but over repeated listens, it is creeping into my mental top for the year. - Jon Whitney
samples:
Brent Gutzeit, "Drug Money"
Kranky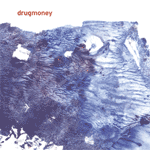 The cover is the first hint that I'm not meant to be comfortable listening to this record. The second hint comes in the shape of slowly fulgurating tones coating the room in a fine myst. Brent Gutzeit has created a horrifying record by placing motors on the strings of pianos and then manipulating them into tools of the devil (surely that's all this sound can be). "Piano Motor Skills #2" begins with the slow chugging of some machine, perhaps underground, restlessly performing its task. The bells of far off places resonate over a cloud-covered city and somewhere in the alleys lurks a beast ready to feast on some foolish visitor who has wandered astray. The effect of the long drones and the carefully mixed rhythms is an atmosphere that sparks and twitches with tension; the second half of this first track feels like a slow camera pan over this frozen city in my mind, like something out of a Stanley Kubrick film... only more alien, more remote, and more monumental. While much of this album is minimalistic, there's an enormity in its soul that breathes through every second. "Riding Horses" creeps along ominously and carefully but feels gigantic as if it were a sonic photo of some Lovecraftian landscape filled with monsters unknown to humankind. It slowly fades away into "400 Blows," a piece haunted by warmer and less intimidating tones. As it progresses, the mood becomes increasingly relaxed, as though the horrors of the previous movements were being massaged out of my shoulders. Gutzeit's addition of a monastic relief-zone at the end of this record adds a dimension to this record that increases its listenability. "400 Blows" would be a great happy ending for Drug Money, but I was faked into believing the ending could ever be happy. An untitled and unlisted track closes the album on a very sickly note. It begins with bird calls and natural sounds, but ends with a creeping sickness manifested in the sound of overwhelming and powerful bells roaring in from some place unknown. I'd like to listen to this record just after watching a very scary movie. Perhaps with a single candle, the curtains drawn, and a mind for seeing things that may or may not be there. - Lucas Schleicher
samples:
"DEATH'S LAST LIFE'S BREATH"
Beta-Lactam Ring


For the mere pittance of $4.00, Beta-Lactam Ring Records is offering the latest in its Beta-Beat Sampler series. Where previous volumes were quick-and-dirty, minimally packaged releases compiling and excerpting new and upcoming music on the label, Death's Last Life's Breath comes in a printed sleeve, and includes a brand new Nurse With Wound track exclusive to this compilation. And it's no mere fragmentary outtake meant to entice the unwary consumer, but an epic 15-minute fantasia of unhinged Stapletonian whimsy. "A Wasted Life of Phagocyte Foot Fetishism" plays like an extended, free-associating riff on the Space Age Bachelor Pad music for which Stapleton has always professed his affection. The track goes everywhere, of course, from a concert hall full of toy xylophones to sudden explosions of tabla rhythms, eventually floating up to a dense cloud bank of gently shimmering keyboards. If this were the only worthwhile track on Death's Last Life's Breath, it would still be more than worth the price of admission. Luckily, the rest of the nearly 80-minute disc is chock full of the kind of ear-opening sonic exploration I've come to expect from the Beta-Lactam label, from the lysergic folk of Japan's Green Milk From the Planet Orange to the eclectic, post-Prog collages of art-rock legends La STPO. Whitelodge's "Masters Within Spaces," excerpted from their soon-to-be-released debut, adds a level of post-rock sophistication to the melancholic, apocalyptic themes explored by esoteric mainstays Current 93 and Death in June. Judging by the distortion-blasted electro groove of "Comedown," Edward Ka-Spel's new Pieces of 8 promises to be his best in years. Matt Waldron's irr.app.(ext.) project continues to find new non-corporeal identities in the labyrinthine inner workings of memory and synchronicity, on full display in a truly unsettling excerpt from the forthcoming Perekluchenie album. Beequeen's "I'm Searching For Field Character" is a perfectly mysterious concoction of drones, dialogue samples and all manner of indescribable textures. It came down to two choices this week: feed and clothe my Somalian sponsor kid for another month, or use my loose pocket change to buy Death's Last Life's Breath. Sorry about the lack of clean drinking water, N'Dugu, but I'll be happy to burn you a copy of this CD. - Jonathan Dean
samples:
Chion/Marchetti/Noetinger, "Les 120 Jours"
Fringes Archive


The Italian label continues its valuable new series of archival releases with this 1998 collaboration between two of France's most active contemporary concret-ists and the old-guard explorer to whom they are most indebted. Chion's sprawling tape collages are the obvious precedents for much of Marchetti's and Noetinger's solo work, and his influence is certainly felt on this live performance from the Festival Musique Action, an event that catches the younger musicians still very taken with their elder's drifting compositional technique. While there are some of the more "extreme" tape and analog manipulations that would later populate Noetinger and Marchetti's duo projects, the real pleasures of Les 120 Jours rise from the dark surrealism of the music's more specific and referential sound sources. The trio had spent over a year prior to the performance gathering banks of sound, and they arrive well enough equipped to create a diverse and shadowy world with epic sweep and weight almost entirely unrelated to any sonic density or visceral quality in the sounds used. Opening, like some of Chion's solo works, with a spoken concert hall-style introduction of players and title, Les 120 Jours plays off theatrical tropes throughout but in subtle ways, interjecting at parts rather than framing the whole and putting limits on the piece. Fragments of French war films line up next to clipped opera vocals, barking dogs, strangled snoring, and aroused moans, everything laced together at the slow, contemplative pace that remains among Chion's unrivaled skills. Untraceable mechanical wheezing enters in twisted dialogue with labored breathing and painfully human choking sounds, sculpting an atmosphere that floats whimsically between inner and outer spheres of experience. The musicians confuse not only performed music with prerecorded, autonomous sound but also sampled or "commodified" music with sound captured and contextualized in the field. Pieces of Cypress Hill sneak by along with snatches of roadside ambience, faraway house music from the insides of cars and a mosaic of city sounds, automated machine beeps, engine turnovers, and a thousand French conversations. Knowing the language would, I am sure, increase the surrealist bent of these two discs dramatically; for the non-French speaker it is impossible to recognize what must be some incredibly odd speech juxtapositions. The massive piece works like a slow nighttime journey, a wounded stagger through the dim city center or an unshakeable fever dream. Though the pop culture references and endless stream of media dialogue become stepping-stones through the confused passage, they are more a curse than a blessing, arriving as deadpanned, empty referents, often repeated as if to hint, mockingly, at some cryptic significance. One particularly unnerving segment features a ghostly robot voice in steady whisper: "Don't be afraid, I am not a machine; I am just an image..." Imagine such a voice traveling on, the only discernable communication amidst a chorus of shrouded street noise along some windswept corridor, an alley's dark hallway where a single bell tolls as opera crystallizes in the blue night above. These are just minutes of Les 120 Jours' heady sprawl. It's hard to tell if the piece's title was meant to reference De Sade's book or Pasolini's film, but the music itself makes ample case for comparison, a creeping, disorienting montage, beautiful but at a cost. - Andrew Culler
samples:
EARTHMONKEY, "DRUM MACHINE"
Beta-Lactam Ring


With the Drum Machine EP, the inimitable Peat Bog and the irrepressible Beta-Lactam Ring Records proffer three tracks and twenty-three additional minutes of molten mind expansion designed to sink even further into the murky, neo-primitive quagmire first experienced on Earthmonkey's Stapleton-produced debut. Only this time, Mr. Bog has upped the ante and reinvented himself, fully engaging the techno-Prog tendencies only glimpsed in his previous work. For better or worse (though certainly for the better), Drum Machine sounds like the overfed bastard offspring of The Orb's Adventure Beyond the Ultraworld and Coil's Love's Secret Domain being sexually molested by the Ozric Tentacles' Strangeitude. Where the debut had the stomping Neolithic beats and fuzzy riffage of some mid-70's Kraut-Prog castoff, Drum Machine unashamedly explores the connection between Kraan and The KLF; acid and ecstasy; peyote visions and Bedouin trance. "Varana Swing" creates dense, subterranean tunnels connecting Ibiza to the darkest heart Africa, full of cyclical tribalisms, layers of resonating synthesizers and queasy, dislocated sound effects that creep across the stereo channels. "Hanumantra," in addition to invoking the Be Here Now imperatives of Baba Ram Dass, also sports a lovely zero-gravity guitar melody that paints a backdrop for tranced-out group chanting and waves of mutated cosmic debris. The track inhabits a similar post-Industrial space-rock territory familiar from mid-to-late period Pink Dots. "Be That Charge" is certainly the most unorthodox song that Earthmonkey has yet devised: a whirling dervish of hardcore punk and Middle Eastern dance music; The Stooges and a sect of Merkabian desert mystics meeting under the Saharan moonlight for an all-nighter of hashish-addled slam-dancing. Although it references ethic musics, Earthmonkey's sound is unbounded by its location in spacetime, thrillingly extra-geographical, suggestive of a world community of switched-on heads stretching from the parched American neo-tribal desert of Burningman back to the musical primalisms of pre-Babylonian man. - Jonathan Dean
samples:
We know that our music picks may be somewhat challenging to find, which is why we have a community section which can be used to obtain nearly everything available on this site.