Coil
news || recordings || performances || texts & interviews || visuals
Coil was begun by Geff Rushton (aka John/Jhonn Balance) in 1984. Peter Christopherson (aka Sleazy) joined almost immediately and the two operated together as Coil (and various aliases such as ELpH, Black Light District, and Time Machines) until Geff's passing in 2004. Geff and Peter were the inspiration behind all Coil releases and had the final say on all material that bore the name Coil. The only other people recognized as members on recorded releases were Stephen Thrower, Drew McDowall, William Breeze, and Thighpaulsandra. Compositions have always remained the property of Rushton and Christopherson. Numerous other people have appeared as guests on recordings and on stage while others have been employed as engineers and producers. Nothing was Coil, however, without the final approval by Geff and Peter.
This site will only provide links and information to releases authorized by actual members of Coil, as aforementioned. This site will not recognize, support, nor endorse bootleg and unauthorized releases.
news
November 2022
Persistence Is All
From Thighpaulsandra:
In September 2000 Coil returned to the Royal Festival Hall for their second gig there in the space of a year. They co-headlined with their old pal Jim Foetus, premiering material from their current release, "Constant Shallowness Leads to Evil". The set also featured older fan favourites like Horse Rotorvator's "Blood from the Air" and Love's Secret Domain's "Titan Arch", a song they played only once more after this show, as well as an all new spectacular stage design and brand-new reflective stage costumes for the band. Truly a mind-altering experience available here in pristine sound quality for the first time!

Newly mastered and issued for the first time on Thighpaulsandra's own Retractor label, this is the latest in a series of remastered live COIL releases and re-releases, and is available on CD exclusively from thighpaulsandra.co.uk.
Expected to ship November 13
Also available for download at thighpaulsandra.co.uk are downloads of Coil recorded live at Centrum Filmowe, Lódz, Poland on October 26th 2002 and Coil recorded live at the Artooz Festival, Limoges, France on March 30th 2002.
October 2022
Queens of the Circulating Library
Dais will officially reissue Queens of the Circulating Library on CD and for the first time on vinyl and digitally. Expected to ship January 13, 2003. More information is available at www.daisrecords.com.
July 2022
Constant Shallowness Leads to Evil
Dais will officially reissue Constant Shallowness Leads to Evil on CD and for the first time on vinyl and digitally on August 12, 2002. More information is available at www.daisrecords.com.
January 2022
Musick to Play in the Dark, Vol. 2
Dais will officially reissue Musick to Play In the Dark, Vol. 2 April 8, 2022. More information is available at www.daisrecords.com.
October 2021
Love's Secret Domain
Wax Trax! Records has presented the official release of Love's Secret Domain in numerous editions. More information is available at waxtraxchicago.bigcartel.com.
August 2020
Musick to Play in the Dark, Vol. 1
Drew McDowall and Thighpaulsandra have worked together with Dais to issue the first official reissue of Musick to Play In the Dark, Vol. 1 on LP and CD. It is scheduled for release on November 27, 2020. More information is available at www.daisrecords.com.
July 2020
Astral Disaster Sessions Un/Finished Musics Vol. 2
The "sequel" of music recorded during the Astral Disaster sessions has been made available by Gary Ramon, performer and former Sun Dial member who operated the Prescription label.
April 2019
Live Five - Gdansk Autumn 2002
Thighpaulsandra has assembled a CD of music recorded at the Gdansk show in 2002 and made it available direct at thighpaulsandra.co.uk. Additionally, Copenhangen 2002 recording has been made available free from Thighpaulsandra at https://www.thighpaulsandra.co.uk/store/p199/COIL_LIVE_-_Copenhagen_2002.html
March 2019
Practical Electronics
Thighpaulandra's latest album, Practical Electronics with Thighpaulsandra, is now available through Editions Mego.
October 2018
The Third Helix
Drew McDowall's third full-length album, The Third Helix is now available through Dais on LP and digital formats.
August 2018
Astral Disaster Sessions Un/Finished Musics
While it's not an official Coil product, Gary Ramon, who was instrumental in arranging the Astral Disaster sessions and performed and released the first version of Astral Disaster, has made available Astral Disaster Sessions Un/Finished Musics available on LP and CD.
October 2017
Trouser Bar by Stephen Thrower
The original soundtrack to Trouser Bar is now available through Abstract Raven.
September 2017
Time Machines
Drew McDowall has authorized the reissue of Time Machines on LP and CD. It will be issued on Daïs Records on October 4th. Drew has been playing a select few live shows to coincide with the release and Daïs' 10th Year Anniversary. More information is available at www.daisrecords.com.
The Ape of Naples & The New Backwards
The New Backwards and The Ape of Naples have been made available again through Important Records. Proceeds have been designated for surviving family and band members.
Live Coil Archive (LCA)
Meticulously documenting as much available audio, visual, and ephemera from Coil's live history at live-coil-archive.com. Those with materials to add are encouraged to contribute.
Threshold Archives
Peter Christopherson began the Theshold Archives project years before he passed with the intention of emptying the vaults and presenting the music to the fans in a way that was affordable and unlimited. In the week before he passed, he was beginning to submit artwork for the releases which were planned. The discussions date back to the Song of the Week (1998), however but there was no concrete plans for years. At the time, Geff wanted to give the fans demos and other curiosities, however he insisted that these releases were to be distinguished from "quality controlled" Coil releases and possibly released under an alias name. Threshold Archives releases, in the absence of Peter and Geff's final approval remain without text. These should not be regarded as Coil releases however they are fully authorized by Peter. Payments have been issued to the SET Foundation in Peter's name as well as surviving family and band members.
Authenticity, officiality, or any responsible accounting cannot be confirmed nor denied for any other releases of the music between Peter Christopherson and Geff Rushton at this time.
Thighpaulsandra
Thighpaulsandra will be performing with GNOD and Massimo Pupillo will be playing on Thursday, the 7th of December at Corsica Studios: Units 4/5, Elephant Road, SE17 1LB, London. www.corsicastudios.com. Tickets are on sale now.
UUUU is a new outfit featuring Thighpaulsandra, Edvard Graham Lewis and Matthew Simms of Wire, and Valentina Magaletti. The debut LP/CD release will be available through Editions Mego on October 6th.>
September 2015
The Golden Communion Thighpaulsandra's 7th full length album "The Golden Communion" was released on September 4th, his first since 2006's The Lepore Extrusion. Well over a decade in the making, this is his debut for Editions Mego. It comprises 10 new songs, running well over two hours with individual pieces clocking in between 4 and 28 minutes. Featured musicians on the album include regular collaborators Martin Schellard and Sion Orgon, plus the odd guest/ghost from bands Thighpaulsandra has worked with in the past.
November 2014
Two new books are now available from Timeless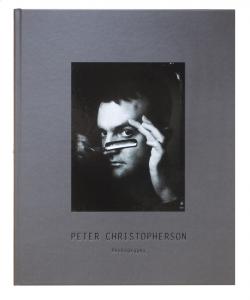 Peter Christopherson Photography
Published by Timeless - 2014 - France
27 x 33,5 cm - 284 pages - Hardcover

The legendary unpublished photographic work of Peter Christopherson from Throbbing Gristle, Coil and Hypgnosis.

The b/w photos featured in the book run the gamut from personal fetishes to social commentary on 1970s UK, portraits of bands , friends and strangers.
There are both snapshots and highly staged scenarios.

Approximately 95% of this material is published here for the first time ever.

Foreword & short personal reminiscence by Thighpaulsandra.

Regular edition of 500 copies

https://www.timeless-shop.com/catid/peter-christopherson-73.html
a video preview is available here: https://vimeo.com/110942114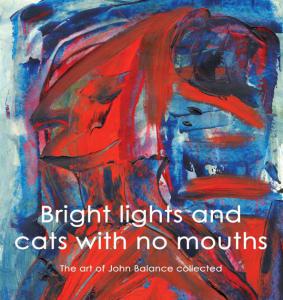 Bright Lights and Cats With No Mouths - The Art of John Balance Collected
Published by Timeless - 2014 - France
29 x 29 cm - 248 pages in full colors - Hardcover

The first ever extensive overview of art (drawings, paintings and sketches) created by John Balance.
The artworks featured in the book are both finished elaborate hallucinatory pieces as well as quick sketches with a good sprinkling of Balance's often underestimated humour.
Homages to idols and inspirations next to idiosyncratic magical dreamscapes executed in a wide variety of styles and mediums

Compiled by Liam Thomas and Thighpaulsandra - with text by Val Denham and Jeremy Reed.

First edition of 500 copies

https://www.timeless-shop.com/catid/john-balance-74.html

a video preview is available here: https://vimeo.com/110947626
January 2013
Internet Archive links
Coil live concerts have been appearing in the Internet Archive recently. We have added links to them on the performances page, in the 'Document' column, and will continue to update the page as more come available. Additionally, we have also added links to several interviews in the archive, which can be found on the texts & interviews page.
July 2012
Surgeon remix
Anthony Child, a.k.a. Surgeon, has posted his 2001 remix of 'Teenage Lightning' online. Intended to be released on a 12" that was to be part of a vinyl box set edition of Coil's first three albums, it never saw the light of day when the project remained shelved. The track is available for streaming and download via Surgeon's Soundcloud page.
Threshold House update
In an update of the Threshold House site, the release of 'TM2: The Legacy' has been hinted at. No date for what is presumably the second Time Machines release has been set, "due to the complicated nature of the project". However, it is hoped that the release will see the light of day before the year is over.
September 2011
Threshold House updates
The rare video for Love's Secret Domain has been made available for streaming and downloading through Threshold House.
Furthermore, the Threshold House shop has been updated. Though the available CD's and music have hardly changed, most sections of the shop now include an introductory text from Peter Christopherson on the period concerned.
January 2011
Final Transmission: Fire in the sky
On unklesleazy.tv, a video has been posted of what was to be the first in an occasional series of videos by Peter Christopherson. In it, he looks at a local Thai festival and muses about its local and global significance. See it here.
old news
2010, 2009, 2008, 2007, 2006, 2005, 2004, 2003, 2002, 2001, 2000, 1999, 1998, 1997
other news on the web