NURSE WITH WOUND, "SOLILOQUY FOR LILITH"
United Dairies


After a decade of producing the underground's most radical audio surrealism and twisted sonic mutations, Nurse With Wound unleashed Soliloquy for Lilith onto an unsuspecting public. This triple album of understated electronic drones was miles away from the unhinged kitchen-sink sound sculptures that Nurse With Wound fans had come to expect. Lilith was Stapleton's version of Metal Machine Music, Lou Reed's double album of electronic drones that perplexed a public weaned on the introspective rock of previous work. Just as many did following the release of Metal Machine Music, several critics maintained (and still maintain) that Soliloquy for Lilith was Nurse With Wound's finest accomplishment. I can't have the been the only person who was a bit incredulous about these hyperbolic accolades. My first reaction to the album was lukewarm. While the material was certainly potent and had a fragile beauty all its own, it couldn't match the unparalleled dynamism of Spiral Insana or the sinister whimsy of Homotopy to Marie. In short, I probably felt as betrayed and confused as the legions of rock kids who bought Reed's Metal Machine Music, dropped the tone arm and made the disheartening discovery that the album was nothing but four sides of grating, atonal noise. Although this kind of experimentalism should perhaps have been more foreseeable coming from the Stapleton camp, I think few were prepared for a Nurse so positively civilized, academic and downright pastoral. Now comes the United Dairies re-release of this, his most confounding work. The album has been re-issued and digitally re-mastered, and comes packaged in a nice box mirroring the original LP artwork. Just to make it completely irresistible, a third disc containing two new pieces recorded in the same method and spirit as the original Lilith pieces is also included. Listening to these sounds again after several intervening years of expanding my own musical education is quite a revelation, and I think that I never truly gave this album a fair chance. Understanding this album as Stapleton's take on the groundbreaking minimalist drone work of LaMonte Young, Charlemagne Palestine and Iannis Xenakis gives essential perspective on Stapleton's unique developments. Soliloquy for Lilith is an album of complex, powerfully realized moods, both somber and fragile; one of the most rewarding "ambient" albums ever made. It was recorded to take advantage of the strange electrical phenomena that occurred when Stapleton discovered a malfunctioning synthesizer that would emit varying tones in response to physical movement in the vicinity of the machine, much the same way a theremin is played. This fortuitous accident is utilized to stunning effect on the eight sidelong pieces that comprise the album. Giant sheaves of majestic, glacial sound are wielded in repetition, with the inevitable effects of sound decay and distortion creeping in at the high end and bottom tones. It's a gleaming sound full of depth and dimension, like a work of modern metal sculpture in which you can see your distorted reflection. When given your full attention, the coldly warm tones have the effect of rendering thoughts, and therefore time itself, neutral. The same sound palette is used throughout, but each track manages to be very different from the last, birthing its own unique phantasms. The two new pieces are very much in the same vein as the original six, but are perhaps slightly more dynamic than the others. Either way, they're all extraordinarily subtle and stirring works. Soliloquy for Lilith works on its own terms, and it certainly stands the test of time as one of Steven Stapleton's most transcendental experiments. - Jonathan Dean
samples:
Meat Beat Manifesto, "Storm The Studio R.M.X.S."
Tino Corp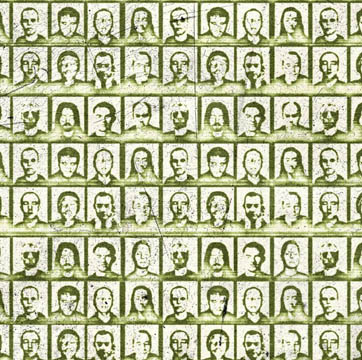 I don't envy any of the artists who were tapped to participate in this remix project collecting new takes on tracks from Meat Beat Manifesto's early album, Storm The Studio. Over the years, Jack Dangers has proved himself the consumate remixer and beat architecht, and the original album is a seminal work fusing hip-hop, noise, musique concrete and so many other things that its influence wasn't fully credited until relatively recently. Storm The Studio R.M.X.S. provides potential remixers with the ultimate challenge, and the response to that challenge is cerainly mixed. The disc kicks off with a Meat Beat vs. D.H.S. mix that begins appropraitely with a bit of self-referential humor and one of the sickest synthesized voices ever laid to tape. Eight Frozen Modules updates "God O.D" as a glitchy, DSP-riddled tweakfest that is alternately interesting and just a bit too stretched to be funky. Twilight Circus Dub Sound System gives STS samples the requisite dub delay workout with a recreated bassline, and it's fun to hear classic Meat Beat drum breaks and vocal snippets processed in a different way. DJ Spooky turns in one of the record's grooviest and most substantial mixes despite not getting the memo that "Dogstar Man" was not originally included on Storm The Studio. Artists like Komet and Jonah Sharp bring their own signature sounds to the Meat Beat material, doing what Dangers has done for so long by taking bits of the original and completely bending them to fit their respective styles. The most serious misfires come in the form of a regrettably jerky beat thrown over one of the noisier sections of the source material from Antipop Consortium's High Priest, and a Merzbow mix that simply loops elements of what appears to be the original CD or vinyl with some uninspired hiss and noise. Scanner closes out the disc with a nice ambient retelling of "Reanimator" with some token stolen vocal sounds and his usual keen sense of space. All in all, there's undoubtedly something here that every Meat Beat fan will enjoy a great deal (like the straight-up drum-n-bass mix from DJ Swamp that morphs into a jungle/metal riff fest), and there will be tracks that don't offer much more than a novelty look at an old favorite. Through it all, the source material tends to outshine its new coat of paint, but that's not necessarily a bad thing. - Matthew Jeanes
samples:
Lostage
Vanai Records


Last week when I was in Tokyo, I hit up on record stores with a list of Japanese punk and indie bands and asked the staff in bad Japanese if they had any albums by these bands. After they found (or in most cases, didn't find) some of the bands, I'd ask them if they could recommend any bands based on my tastes. Everything recommended to me was great, but one release that I picked up in Shibuya was pure gold. The release is the unfortunately short but awesomely rocking Lostage. They only have this three-song CD out right now, but it's on par with the best music put out by Fugazi and June of 44. Hooks reminiscent of My Bloody Valentine weave in and out of stop-n-go bass and drums, while singer/bass-player Takahisa Gomi's smooth voice belts out Japanese lyrics on the "Routine," the opener. On "Gatsuta," the hard guitar work of Masaya Shimizu and Takuto Gomi is remeniscent of Bedhead's "Psychosomatica," (the hard rockin one on Transaction de Novo). The closing third track, "2:50," once again returns to melodic hooks and a terrific stop-n-go beat, and has an aching longing quality to the final refrains that gives me the musical chills. And lest we forget, Tomokazu Tanaka's strong drumming keeps this whole enterprise together. This EP is truly a diamond amongst the gems I brought back from Japan. If you see a copy of this, for the love of God, knock down the person in front of you and grab it! Lostage's website is at http://music.lacrymosa.com/lostage. Most of it is in English, but you might have to use babel on some of it. - Thomas Guttadauro
samples:
Villain Accelerate, "Maid Of Gold"
Mush Records


This new record from the Mush stable is smooth and refined like French Silk Pie. Villain Accelerate have whipped up a batch of seductive, lovably thick downtempo tracks that are as elegantly produced as they are easy to get lost in. The beats are voluptuous, wooden-sounding and finessed beyond the simple 'sample-loop-repeat' techniques that so many similar but inferior records employ. Rhodes, real bass and guitar help to fuse the tracks with a laid-back energy, and allow the composers to create real melodies that curl around sampled backgrounds with ease. Interjections of turntable manipulation ground the tracks in the hip-hop tradition, but the absence of vocals lets the listener craft his own narrative for the soundtrack. What makes a lot of instrumental hip-hop and downtempo material seem flat is the fractured nature of composing tracks from records and samplers. In the right hands, the sound fragments can be genius, but rarely do they ever invoke the spirits of a smoke-filled lounge on the down-low, with velvety loveseats and short glasses of whiskey the way the songs on Maid Of Gold do. But to characterize this album as a passive soundtrack for the modern speakeasy would be doing it a disservice. Nestled into the rhythmic structures and simple, but refined melodies are the dissonant sounds of a David Lynch feature; buzzing drones and off-kilter loops lend an uneasy ambiance to the lounge. Though the album appropriately stops just sort of sounding sinister, it involves enough depth of character to avoid becoming mere trip hop compilation fodder. Maid Of Gold is a sublime record, full of flavors that can be digested easily, but with a sophisticated after taste.- Matthew Jeanes
samples:
Motorpsycho + Jaga Jazzist Horns, "In the Fishtank"
Konkurrent


The tenth release in Konkurrent's In the Fishtank series sees the horn section of jazzy post-rockers Jaga Jazzist paired up with fellow Norwegians Motorpsycho. This Fishtank differs slightly from others past in that the bands had a significantly involved relationship before the session was even proposed. Band members have floated freely between the two acts, and both were set to play a festival together in Holland at the time Konkurrent propositioned them for collaboration. Such previous involvement, combined with an unprecedented amount of rehearsal time has resulted in the first Fishtank with a fully integrated and time-crafted sound. The rough edges and obtuse proportions that made previous collaborations sometimes fun, and more often forgettable, are missing here. The Jaga horns lend a spacious fragility to Motorpsycho's burly, often blues-laden psych, but in a thoroughly accommodating fashion. True, the latter had been heading towards looser, kraut-ier pastures as of late, but with a horn section now on equal footing, Motorpsycho freely indulge in their Neu!-ish tendencies. Fears that another jazz-infected Fishtank might go the way of wankery (see the recent Sonic Youth + I.C.P + The Ex collaboration) can be dismissed, as nothing short of careful, studied fusion is achieved here. Fusion is the only name for tracks like "Doffen Ah Um," with a groove seductive enough to justify the title's Mingus reference. The bulk of this Fishtank, however, offers a less-boisterous blend with the most successful tracks serving as bookends on the disc. "Bombay Brassiere" and the 20-minute closer "Tristano," showcase Motorpsycho's talent for dense, driving psych, made crystalline by a layering of horn and flute lines that bring both tracks to dazzling crescendos, bursting with tempered improvisation. Other portions of the disc are less appealing, such as the stiff, white-boy funk put to a version of the Art Ensemble of Chicago classic "Theme de Yoyo." On "Pills, Powders and Passion Plays," Motorpsycho's Bent Saether contributes his musty, damaged vocals, which may sound fine over that band's acid-headed rock, but make a Phil Collins tune of this slow jam. This disc has plenty of moments sure to please fans of both bands, though newcomers could do better with either of the Jaga Jazzist full lengths on Ninja Tune. - Andrew Culler
samples:
Pink Grease, "All Over You"
Horseglue Records


Breaking beer bottles and initiating fights may be the best thing to do while listening to these destructive twenty minutes. Sloppy guitars and the best use of a saxophone in such an energy-driven band propel this music into the realm of motorcycles, leather, and (strangely) girls in those cute skirts that were popular during the 50's. Throw in a bit of humor and a taste for the obscene and what emerges is this brazen riot of sleaze. "The Nasty Show" is exactly what it sounds like: a hip-shaking melody is accentuated by a kick-ass sax lead before the vocalist decides that it's time to let his wavy voice puncture the air with a slew of female background vocalists. The only downside to the first track is that the vocals are... well... a bit funny. At first this turned me off and then after a couple listens the humor and cheese of it all just sank in somehow. "I want to fucking die for you / I want to die fucking you / Fucking the day away / Why don't you come over and play?" might look stupid on paper and certainly it sounds cheesey when recorded, but after awhile the raunch settles in nicely and there's nothing left to do but dance like a crazy drunk. Pink Grease is, without a doubt, indebted to some bands flying out of the past, but their combo of keyboard sounds, sax, guitars, and drums somehow elevates itself over the influences it draws from and leaves only the fun elements squarely in place. The helter-skelter vocals of "Susie" and the overall shakey ground that all of All Over You rests upon keeps things interesting. Wearing a leather jacket may be required for listening to this album, though. And switchblades must be carried in every man's pocket. Girls: wear those short skirts and fluffy sweaters and dance around as if you had no idea that any boy might wonder what's under your clothes. Pink Grease have written a nasty little EP of near total expenditure; sexual, heavy, and hilarious. - Lucas Schleicher
samples:
BASIL KIRCHIN, "QUANTUM"
Trunk


Basil Kirchin released two landmark works of musique concrête in the early 1970's entitled Worlds Within Worlds, then disappeared from the face of the earth. I've never heard these early classics as they've remained hopelessly out of print for thirty years, even as such music luminaries as Drew Daniel (of Matmos and The Soft Pink Truth) gushed that Kirchin's works were "immersive, dark and magical." Trunk Records does the next best thing to a re-issue with Quantum, a previously unreleased full-length album recorded during the same time period as the pieces on Worlds Within Worlds. Kirchin's peculiar genius lies in his effortless juxtapositions and mutations of sampled environments, free jazz skronk, unexpected vocal samples and subtle electronic harmonies. Quantum is a uniquely enthralling journey through microtonal events - creating rich, deeply captivating ecosystems of sound. The power of Quantum holds up next to classic concrete works such as Tod Dockstader's Apocalypse and Roger Doyle's Rapid Eye Movements. "Part One" begins with field recordings of squawking geese together with the lovely melodic swells of a synthesized organ. The voice of a woman, possibly Kirchin's wife, intones in a breathy, rapturous whisper: "No one can find me or see my face, but I am there. You wait and see. Something special will come from me." The geese return, but they have been slowed down and mutated, dripping like ghostly treacle as the quartet of avant-jazz improvisers take prominence. It is here that Kirchin unveils his affinity for time-stretching - slowing down sound sources to highlight spectral microcosms that lie unpotentiated on the surface of environmental sounds. This was certainly an important forerunner to the object-sampling strategies of Matmos, who use newer technologies to underscore the same kind of audio minutiae. Though Kirchin seems to consider his quartet of improvisers as just another sound event to be amplified, faded, mutated and re-assembled, the playing itself is fantastic - fiery, dynamic and emotive. There are no album credits, but research reveals the skeletal guitar improvisations to be the work of Derek Bailey, and the other players should be recognizable to British improv enthusiasts. "Part Two" uses the same sound sources as the first, but adds incredibly disarming audio samples of autistic children. Their primitive, pre-verbal ululations hold a strange magic in this context. Part of the fascination of Quantum is discovering just how similar the bleats of a tenor sax are to the mutterings of geese, how a vibraphone and a guitar can have a strange dialogue against a backdrop of a human voice, pitched and distorted to sound like the roar of a lion. Quantum creates an innovative environment in which the mind is freed to make surprising connections, building its own neural pathways to navigate this dark, undiscovered world of quantum changes. - Jonathan Dean
samples:
Harris Newman, "Non-sequiturs"
Strange Attractors Audio House


The real tragedy of the obligatory Fahey reference accompanying every sort of instrumental guitar music criticism these days is that in a case like this, when a namedrop is relevant, even downright essential, one feels like chump or a short-cutter for following through with it. With this debut disc, Harris Newman joins label-mate Steffen Basho-Junghans as the second new guitar graduate to successfully mine the Takoma catalog and produce something that is as fresh as it is backward-looking. The first third of Non-sequiturs had me thinking I had slipped The Best of John Fahey into the changer by mistake. Newman attacks Fahey's windswept blues and teetering, fingerpicked flourishes with a tenacity and a passion that keeps the songs from falling into dull repetition. The melancholia-meets-agitation vibe present in much of Fahey's music is at work in Newman's melodic sense and his play of tension and release; songs like "Sometimes a Bad Attitude is All it Takes" and "The Bullheaded Stranger" match Fahey's early works both in their ambitious structure and their quasi-absurd titles. Non-sequiturs would not be such a pleasing listen, though, if Newman had not lent them his unique touch. The guitarist's activity in the Montreal avant scene has no doubt inspired some of the disc's more surprising moments, most notably those featuring percussion from Godspeed member Bruce Cawdron. Cawdron's playing proves versatile, blending with the shuffling blues early on the disc and providing more abstract accompaniment via pandeiro, bodhran, and exquisitely played bowed cymbals as Newman's playing gets more spacious. The guitar bottoms out on "God is in the Details," gathering a skeletal, glacier-paced blues from groaning lap-steel plucking atop ghostly cymbal drones. The percussion is considerably detached in the mix for the length of Non-sequiturs giving a surreal quality to certain sections, primarily those in which Newman introduces improvisation or a kind of raga-style abandon into his playing. This effect is most impressive on the disc's 15-minute climax, "Forest for the Trees." The track features Newman drifting uncomfortably over three somber chords as the drums bump and shake, back and forth against his nervous timing; as his playing decays, the percussion ascends in a clatter of protest. The image conjured is one of an anxious guitar player, playing to the creaking sounds in his room at night. One quality often lacking among the followers of Fahey (of which Newman is one of the most loyal) is the ability to transcend technical mastery and create truly soulful, evocative music. Non-sequiturs confirms Harris Newman an exception to this majority. - Andrew Culler
samples:
John Bischoff, "Aperture"
23five


John Bischoff is one of the best-known Bay-area electronic composers. For decades he has been producing electronic and computer-based music, and his newest release on 23five collects recent (1999-2002) works using the Max/MSP language. My limited knowledge prohibits me from understanding how this software allows a fuller realization of the theory Bischoff says links all seven pieces on Aperture. "Reflective intention" describes a situation in which sound structure is determined "not only through the predetermined elements which go into a piece, but also through the active process of listening to the music as it happens and responding accordingly." I cannot untangle all of Bischoff's heady liner notes; also, I cannot see how his "reflective intention" could not just as easily be called improvisation. I am comfortable to call this improvised computer music, and fine music at that. The variety of compositional structure alone makes Aperture a pleasant listen. The opening "Piano 7hz" features thick, chiming sound fragments spread sluggishly across intermittent clinks and low rumbles, at a lazy, decaying interval with pacing that recalls Morton Feldman. Earlier tracks like "Immaterial States" and "Graviton" are arranged around a latticework of extended sounds that evolve from low-level machine chugs to piercing whines, impressive in their ability to evoke movement or suggest visual correspondents without defining the nature or origin of the individual sounds. All six tracks on Aperture were recorded in real-time, producing a temptation, in the listener, to grant the most complex works a precedence relating to the assumed intensity or struggle of their birth. One of the most enjoyable pieces here, however, is probably the most simple. "Sealed Cantus" is a collaborative track created from two sound sources, the recorded sound of a water fountain sculpture by Kenneth Atchley and Bischoff's manipulation of static. The arresting density of the resulting track is treated to a subtle structuring, leading the rapt listener toward the piece's harrowing finale. Aperture's title track, one of the four recordings from 2002, provides neat closure to a disc that is both challenging and remarkable in its potential for repeated listening and accessibility as a cohesive statement. "Aperture" condenses much of the ideas represented in the previous six tracks into a simple rise-and-fall movement, emphasizing the collective statement made by these essentially "separate" works, and the seductive aura of Bischoff's music as a whole. - Andrew Culler
samples:
The Twilight Singers, "Blackberry Belle"
Birdman


Greg Dulli is no stranger to death, as his albums have included songs tinged with mortality. In recent years, however, he seemed to be cooling off and enjoying life a bit more. He was working on material for a new album when he got the word that his good friend Ted Demme had died of heart failure while playing at a charity basketball event early in 2002. Suddenly the album Dulli was working on had no meaning for him anymore, and he turned again to the familiar material of his past. The man with the notorious party lifestyle began penning new material, and the result is the death party record Blackberry Belle. The classic Dulli sound is back for the most part, with full sex romp and pomp, but every song has a twisted edge where it deals with loss on some level or another. Dulli is starting to see the dangers of the nightlife he so casually sidled up next to at the bar, as the opening lines of the record show: "Black out the windows, it's party time/You know how I love stormy weather, so let's all play suicide." The Twilight Singers of today are a tight group, with loud guitars, chorus vocals, and a smoky groove that ties it all together. Samples are now a greater part of the vocabulary, as well, from the crowd cheers on "Feathers" to the European phone ring sample that is the backbone of "Esta Noche." Several guests also punctuate Dulli's world of fun or gloom, from Petra Haden to Mark Lanegan. This album belongs to Dulli, though, as his first true work after the Afghan Whigs' demise. He walks the walk, and he's always talked the talk, and for the first time he seems in the right place with it all. It's all or nothing on every track, and the focus shifts easily from narrator to voyeur for whatever brings across the meaning more. One of his bands is gone, and the other he's burned down only to rebuild stronger than it was before. There may be life in the old boy yet. - Rob Devlin
samples:
Death Cab For Cutie, "Transatlanticism"
Barsuk


No doubt partially influenced by Benjamin Gibbard's work in the Postal Service, Transatlanticism shows off a denser, darker, and here and there more electronic Death Cab for Cutie than ever before. That's just the start of the changes, however, as their fourth album feels like a complete renovation of their familiar emo-tinged sound. Gibbard's voice is almost unrecognizable for most of the opening cut "The New Year" until, towards the end, his familiar whine breaks through. Then out of the power of that track, the lamb emerges on "Lightness," and it's clear that DCFC have an agenda: to prove that they can evolve. They've done a fine job of it. Gone is the youthful idealism and the struggle of those views; replacing it is an existentialism and an acceptance of some of the wrongs that everyone knows exist but are afraid to say. There are cracks in the veneer that need exposing, from the mundane matter of finding photos of an old love in the glove compartment to recognizing a fling for what it is and letting it go. The record bounces around from thought to thought as though these were all memories and thoughts that should have been left behind. DCFC faces it head on, bravely molding their sound around these schizophrenic thoughts. Chris Walla's production work also takes a leap forward, with the songs sounding clearer and crisper all around, and Gibbard's voice has never sounded so pure. There is a new power, a new clarity, and a new attack in the band that doesn't sound forced as it did on certain songs on The Photo Album, and there are no awkward moments. Even when things are slowed down or calmer in delivery there is an energy crackling beneath the surface, waiting to surge. It's not always a smooth and easy ride for DCFC's latest, but it's still a nice trip all the way down. - Rob Devlin
samples:
Ashfelt, "Fat Space Acid"
Iris Light


It only takes a few, short moments to ruin an entire record completely. Why must obscene jazz samples (i.e., elevator sounds) be used in conjunction with beat and bass heavy arrangements? Those overly-vibrant, obnoxious, and sickeningly bright bass pops combined with dynamically static horn parts lead only to decay. The decay is obviously contagious as it tends to infect the rest of the album. Ashfelt begin with what sounds like it will be an intriguing mix of dance-worthy rhythms, futuristic melodies, and all manner of vocal samples and found-sound noise bursts. After eighteen minutes of listening, the inconstant and disorienting style changes become annoying and the palette of sounds that seemed so rich intially becomes stale and rots away. Then there are those jazz-wanna-be-samples-of-death that literally send me over the edge. It kills the entire album just as it was starting to pick itself up from its little fall. If the middle tracks that contain the disease-ridden tracks are killed off and the secolnd half of the album is listened to by itself, then everything seems quite wonderful and even promising! Ashfelt takes the best parts of the first half of the album and rearrange and rethink them on the second half; the result is more diverse, more focused, and less annoying. It's as if the band suddenly became more confident in their skills and realized that they didn't have to jump back and forth between styles to keep things nice and interesting. The melodies in the second half are more virile, the beats cut across the sound-spectrum like a swiftly and skillfully wielded knife, and the amorphous sound collages gain a level of intrigue not present before. Cut out the junk in the middle and Fat Space Acid doesn't sound half bad. Perhaps the next release will see this duo become more confident (and critical) and thus more exciting. - Lucas Schleicher
samples:
Aesop Rock, "Bazooka Tooth"
Definitive Jux


"Dear Mr. P (Label Boss),
"Picked up the new Aesop Rock album on a trip to the local record store on Tuesday. Interesting cover: lurid and hurt at the same time—it reminds me of the label in a lot of ways. The production is nice and varied, too: simple fist-pumping and sparse beats in places, buzzing synths and ringing metal in others. Neato, if maybe a bit too clever at the expense of the beats at times.
"About halfway through, you make it known that some people have been talking shit about you and your labelmates for not endlessly reliving the glory of 1994. Thinking back on my opinion of rap in 1994 (too much Snoop, too many guns, couldn't relate), I can't say that yours has been a change for the worse. Your response, though, that you've been doing your thing for ten years now and that the shit-talkers are beneath your notice, raises a question: Why do you have to hijack a track on somebody else's album to dress down these `nobodies'?
"I'm all for personal meaning in rap, but beef is tedious, and six minutes and change of beef IN THE MIDDLE OF SOMEBODY ELSE'S ALBUM (have I mentioned that that parts bothers me?) is a sour note in an otherwise pretty good slab of music. Gunning for clowns, after all, is just so1994, and that's not where you're at, right?
"Don't let the turkeys get you down." - Taylor McLaren
samples:
MOUNT VERNON ASTRAL TEMPLE, "MUSICK THAT DESTROYS ITSELF"
Threshold House


Satan, oscillate my metallic sonatas! A palindrome is a word or phrase that reads the same forward or backward. Drew Mulholland recorded this album of ritualistic electronics in celebration of our first palindromic year since, er, 1991. The album was recorded starting at 20:02 on 20/02 2002. Each track is 20:02 long. Get it? Pretty neato, huh? Ten animals I slam in a net. Mulholland has changed the name of his musical project from the relatively nifty Mount Vernon Arts Lab to the decidedly more turgid Mount Vernon Astral Temple, which should come as no surprise considering his new home on Threshold House. The Moon Musick Boys seem to have precipitated this sudden name change, and have also exerted an influence the new musical direction. For this album, Mount Vernon Aquatic Synagogue abandon the charming retro-futurist trappings that informed previous releases, which sounded a lot like BBC Radiophonic Workshop. Well, apparently Mulholland has decided to drop the Joe Meek posturing and get serious. Lived on decaf, faced no devil. The new sound involves overblown prog synthesizers arpeggiating into the stratosphere, with sheets of heavy distortion and gale-force winds. Long story short, he's gone completely Kraut. Along with the new sound comes some annoying conceptual posturing. The daft liner notes by Mark Pilkington of Fortean Times drone on about silly time portals and then claim that the rituals done to create these pieces were "chronological terrorism." Huh? Wasn't this "Musick Destroys Time" thing already done on Coil's Time Machines? How much of Coil's act is Mulholland planning to borrow? Was it a car or a cat I saw? All of this palindromic ponderousness comes to naught in the end, as the pieces on Musick That Destroys Itself are not the same forward as backward. I know this for a fact. I ripped the tracks to wave files and reversed them. Oh, and the "musick" doesn't destroy itself. If it did, I wouldn't even have been able to buy the album. So, all of this useless conceptual baggage aside, I have no complaint with the music. Both pieces are very similar, although the second track is infinitely more galactic. The synthesizers sound like the wet dream of that keyboard-playing midget from Hawkwind. Big, hefty slabs of Stonehenge siroccos sweep across a barren lunar landscape, with explosions of analogue spraying out into the stars. There is a certain cyclical logic to the structuring of the tracks, much in the same mold as Tangerine Dream's early sidelong compositions. While not perfectly palindromic, I must admit that there is a certain Rorscharch blob symmetry to the tracks. The first pressing also comes with a bonus CD of a live performance, possibly recorded at the Megalithomania! event last year. It's very tasty indeed. While I feel a certain nostalgia for the earlier sound, the new Mount Vernon Android Testicles is certainly a lot of fun as well. Let's hope that for future albums, Drew Mulholland will find some more convincing theoretical garbage to justify his music. Dogma in my hymn: I am God. This review is not a palindrome. - Jonathan Dean
samples:
We know that our music picks may be somewhat challenging to find, which is why we have a community section which can be used to obtain nearly everything available on this site.

WEEK OF OCTOBER 20 - OCTOBER 26
* 9 Lazy 9 - Paradise Blown CD [reissue] (Ninja Tune, Canada/US)
* 9 Lazy 9 - Electric Lazyland CD [reissue] (Ninja Tune, Canada/US)
Marc Almond - Gone But Not Forgotten CDEP (XIII Bis, France)
Ascii Disko - Ascii Disko CD (Metropolis, US)
Basement Jaxx - Kish Kash CD (Astralwerks, US - XL/Beggars, Canada)
The Blow - The Concussive Caress CD/LP (K Records, US)
* Bonobo - Flutter 12" (Ninja Tune, Canada/US)
Chango Feo - Alaska CD [ltd to 100 copies] (Hive, US)
* Depeche Mode - 101 DVD/SACD (Mute, UK)
Dub Narcotic Sound System - Blood Flow 12" (K Records, US)
Dub Narcotic Sound System - Fuck Me Up 12" (K Records, US)
Erasure - Hits!: The Very Best Of Erasure CD/2xDVD [initial copies of CD include a bonus "megamix" CD] (Mute, UK)
* Evergreen - Evergreen CD [reissue with bonus tracks] (Temporary Residence Limited, US)
Four Tet - As Serious As Your Life 7"/12" (Domino, UK)
* John Foxx - The Garden CD [reissue with 5 bonus tracks] (Teichiku, Japan)
* John Foxx - Metamatic CD [reissue with 7 bonus tracks] (Teichiku, Japan)
* Front Line Assembly - Maniacal CDEP (SPV, Germany)
Goldfrapp - Twist two CDEPs/DVD (Mute, UK)
Goldfrapp - Twist CDEP (Mute, US)
Todd Gys - Art D' Echo CD (Component/Zero G Sounds, US)
Implant - Horseback Riding Through Bassfields CD [also available as limited edition with bonus remix CD] (Alfa Matrix, Belgium)
* Infinite Lives - Sumfink 4 Nafink 12" (Big Dada/Ninja Tune, Canada/US)
Kiln ­ t.b.a. CDEP (Ghostly International, US)
Laika - Wherever I Am, I Am What's Missing CD/LP (Too Pure/Beggars, Canada)
* Lotek Hifi - Percolater 7" (Big Dada/Ninja Tune, Canada/US)
The Moderator vs. East Island - t.b.a. 12" (Down Low, The Netherlands)
Mr. Scruff - Giffin 12" (Ninja Tune, UK)
Orbital - Octane CD [film score] (EMI, UK)
Parsley Sound - Parsley Sounds CD/LP (Mo'Wax/Beggars, Canada)
Plaid - Spokes CD/LP (Warp, UK)
Plastikman - Closer CD/LP (Mute, UK/US, Paper Bag, Canada)
Ghislain Poirier - Conflits CD (Intr_version, Canada)
Suicide Commando - Axis of Evil CD (Metropolis, US)
* David Sylvian - Blemish CD [reissue with bonus track] (P-Vine, Japan)
Terminal Sound System - Solaris CD [ltd to 100 copies] (Hive, US)
Twine ­ Twine CD/2xLP (Ghostly International, US)
Various - Christmas Remixed CD [Christmas classics remixed by Dan the Automator, Mocean Worker, Robbie Hardkiss, Shrift and more] (Six Degrees, US)
Various - Ennio Morricone Remixes Vol. 1 CD/LP [with International Pony, Alex Attias, Swell Session, Hakan Lidbo, Leroy Hanghofer, Raw Deal, Needs, Hird, Kabuki, Butti 49, Kid Sundance, Majbour, The Amalgamation Of Soundz and Temporary Soundmuseum] (Compost, Germany)
Various - Ennio Morricone Remixes Vol. 1 12" [with tracks by Alex Attias, Hakan Lidbo and Kabuki from CD that are not on the LP version] (Compost, Germany)
Various - Ennio Morricone Remixes Vol. 1 7" [with International Pony and an exclusive track from Crazy Baldheads] (Compost, Germany)
Various - Eye of the Beholder Volume Three CD [with Devendra Banhart, Rivulets, Sodastream and more] (Tract, US) * Various - Ninja Cuts 1 CD [reissue] (Ninja Tune, Canada/US)
* Various - Ninja Cuts 2 2xCD [reissue] (Ninja Tune, Canada/US)
Venetian Snares - The Chocolate Wheelchair Album CD/2xLP (Planet µ, UK)
Arne Weinberg - Romantic Machinery 12" (Headspace, Scotland)
Yo La Tengo - Today Is The Day 12"/CDEP (Matador Europe/UK/US)

This is simply this week's highlights from the NEW RELEASES provided by Greg and Feedback Monitor.
For a more detailed schedule stretching into the future, please check out the page,
since release dates can and will often change.