ANTONY AND THE JOHNSONS, "I AM A BIRD NOW"
Secretly Canadian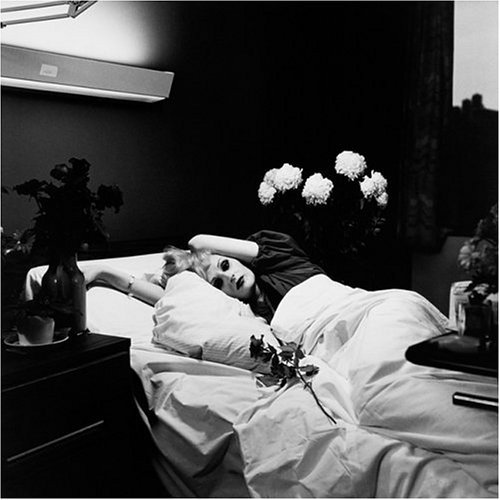 A voice as beautiful, intense and unsettling as Antony's was bound to inspire an equally weird and devoted cult fan base. In the six years since the release of his debut album on Durtro, the legions of Antony devotees have gradually increased, thanks to countless residencies and monthly performances at NYC art venues such as Joe's Pub and Knitting Factory, expanding to include the patronage of Lou Reed and Laurie Anderson. Antony's album was reissued on Secretly Canadian last year, Devendra Banhart included "The Lake" on his epochal, scene-defining Golden Apples of the Sun compilation, and Antony appeared in a couple of high-profile guest appearances on albums by Lou Reed and Rufus Wainwright. It seems that the androgynous singer-songwriter is poised on the edge of a breakthrough success, making the long-overdue release of his second full-length album a timely event, to say the least. I must admit here to being a full-fledged member of Antony's cult, having flown to NYC several times to witness his live performances (after being tipped about the debut album on The Brain so many years ago). Because of my unhealthy Antony obsession, my hopes for his sophomore album were perhaps too high, and it took a few spins of I Am a Bird Now to uncover its many treasures. It's a much more pop-oriented album than the first, with a decidedly less somber outlook. Gone are the myriad esoteric lyrical allusions to Biblical apocalypse and the transcendent qualities of pain and sorrow. In their place, Antony's central preoccupation seems to be physical and spiritual transformation, both in literal terms (androgyny, transvestism, transsexuality) as well as figuratively (man into bird, the transmigration of the soul). The album works as the conceptual twin sister to Lou Reed's 1972 Transformer, and may indeed eventually prove to be as classic and influential. On the whole, the music is very much more upbeat than the funereal jazz of the first album, with bright arrangements of piano, horns and strings. Several tracks take advantage of extraordinarily well-executed vocal multitracking, most notably on the opener "Hope There's Someone," in which Antony's falsetto chorus is multiplied and harmonized to spine-tingling effect, leading into the song's lush crescendo, featuring an angelic choir of Antonys in a resounding lamentation that reaches into the heavens. "Man is the Baby" has been a live favorite for years now, a haunting, fragile plea for tolerance that is easily one of the most memorable tracks on the album. Then, of course, there are the much-vaunted duets and guest appearances. "You Are My Sister," which features an unexpected vocal by Boy George, sounds like the reuniting of artistic brethren, protege and mentor. Other pairings don't fare quite as well: the track featuring Rufus Wainwright is far too short, and feels more like an outtake from Rufus' Want Two album than an Antony song; Devendra's warbling on "Spiralling" is precious, but incongruous with the rest of the song. These are minor quibbles, as the majority of the songs on I Am a Bird Now have the feel of a classic song suite, and are the perfect entree' for Antony to achieve a wider audience. The album is incredibly short at only 35 minutes, making me suspect that this is somewhat of a transitional effort. Next time out, I'm hoping that Antony will include some of the great cover songs that he invariably performs in his live shows - Nina Simone's "Be My Husband" or Billie Holiday's "Strange Fruit," to name a couple. Antony's singularly evocative interpretations of those classic vocal jazz songs, as well as his original compositions, leave no doubt whatever that he is a uniquely talented vocalist, and one of the most compelling artists of our time. - Jonathan Dean
samples:
Sharon Jones and the Dap-Kings, "Naturally"
Daptone


Their debut album, Dap-Dippin' with Sharon Jones and the Dap Kings turned a lot of heads toward to the rebirth of fiery raw soul/funk movements coming out of New York, and rightfully so. The retro soul feel permeated everything from the raw production to the artwork; the band was smokin'; and Jones' voice was raw, forceful, and unwavering—but the problem almost anybody faces when they've found a brilliant formula that works is where to go without making the same record again. Surprisingly enough, Sharon Jones didn't know much of the band when the first recording sessions took place. While things sounded great, it's tricky to put a lot of skilled musicians who don't quite know each other inside and out in the same room and hope for something magical: results often border on performing arts music school sterility. Luckily Jones and the Dap Kings didn't head down that route, and after touring like mad for the years following the debut, it's clear that the synergy between Jones and the Dap Kings has grown unbelievably strong. Naturally cuts a straight line into the heart of soul, with a variety and finesse miles beyond the debut. Jones' presence is much stronger and the bonds between her and the band are much tighter here. While the record opens up with a very mathematically-driven off-beat funk-band jam "How Do You Let a Good Man Down?," it's by the second song, "Natural Born Lover" where all the elements collide perfectly: this is the stuff vocal soul masterpiece dreams are made of. The hooks on tunes like "Natural Born Lover" and "How Long Do I Have to Wait for You?" are powerful enough to block out everything else going on while listening and Jones' voice and words are infectious enough to beg for repeated plays for singalongs. Other takes at different styles include the perfect slow dance prom theme "You're Gonna Get It," the cute interplay with guest vocalist Lee Fields on "Stranded In Your Love," and the down and dirty James Brown's funky people-style "Your Thing is a Drag." With Naturally, not only is Sharon Jones is becoming a powerful band leader and front woman, but the movement for more raw, gut-wrenching, uncanned unprocessed soul can only get stronger. - Jon Whitney
samples:
DJ/Rupture, "Special Gunpowder"
Tigerbeat6


Picture this: you're taking an ethnomusicology class as an elective and it turns out that the professor is not only the campus' most highly touted party DJ, but he's also the advisor for the student activist group and the organizer of a weekly poetry slam. All this wrapped into one person would seem too good to be true if I hadn't spent the last couple weeks trying to dissect the different personalities of the man known as DJ/Rupture as laid out in his newest LP, Special Gunpowder. I'm still wondering how he pulls it all together. The truth is that DJ/Rupture's putting on a master class with this record in how to synthesize influences without either ripping them off or pandering to an audience who wants the flavor but not the substance. With a gaggle of guests helping out on everything from drum beats to sung and spoken vocals to programming, Special Gunpowder finds DJ/Rupture trading in his role as DJ for that of bandleader, in a sense. While this record under his own name is far more disparate in its attentions than recent work from Rupture's band-proper, Nettle, it does work as a perfect go-between for a talented DJ/Producer who is used to mashing things up and dropping the science in equal doses. While the production is a bit uneven from track to track (due in part to the many guest musicians and their input, no doubt) the whole thing is held together by a sincere love of rhythms and melodies, no matter their origin. And if those beats and words can be used in service of some sort of socially-conscious message, even better! Some will undoubtedly find the skipping back and forth from genre and culture and language to be a slight distraction, but anyone familiar with Rupture's DJ mixes should be able to keep up and will appreciate the album's raucous dancehall and rap alongside its playful tropicalia and folk songs. As always, DJ/Rupture remains one to watch, and Special Gunpowder is his most accomplished and mature work to date, leaving me only to wonder what he's got left for the next record.- Matthew Jeanes
samples:
CURRENT 93, "HOW HE LOVED THE MOON"
Beta-Lactam Ring


With last year's limited concert EPs on Jnana Records and this year's How He Loved the Moon, Current 93 makes the first tentative steps outside the World Serpent Distribution umbrella that Durtro has labored under for so many years. Moon is a double LP containing nearly 80 minutes of music, a reissue and expansion of last year's Anomalous release A Little Menstrual Night Music, containing four sidelong remixes of vintage Current 93 album In Menstrual Night undertaken by Steven Stapleton, originally commissioned as opening music for a pair of Current 93 shows in San Francisco. Though conceived and recorded well before the tragic events of last November, in retrospect the album has been dedicated in memory of the dearly departed friend and collaborator, subtitled Moonsongs for Jhonn Balance. Beta-Lactam Ring have outdone themselves with this release, a deluxe double-gatefold package with colorized versions of the original sleeve art from the 1986 Mentrual LP (never noticed that giant purple phallus), as well as a beautiful bonus silkscreened picture 7" containing edited versions of the original two mixes, included with initial pressings of the album. The glossy, colorful sleeves set a new standard for Beta-Lactam releases, and the heavy, substantial vinyl should satisfy any serious collector. Here's hoping for more deluxe editions of hard-to-find Current 93 back catalog material given this treatment. The music on How He Loved the Moon is a tangential return to an earlier Current 93, when the name stood primarily for long-form, dark ambient noisescapes; multilayered cacophonies composed of dusty drones and spooky tapes loops of rattling chains and disembodied whispers. Each sidelong track is named after a chapter and verse of the Bible. "Ecclesiastes XII:2" ("While the sun or the moon or the stars be not darkened") mixes the source material into a series of subterranean, reverberating arterial tunnels in which all of the original elements become nebulous and subliminal. On the flip side, "The Song of Solomon VI:10" ("Who is she, fair as the moon, clear as the sun, and terrible as an army with banners") transforms the material into a slowly percolating dubby rhythmscape, with submerged samples bubbling to the surface and a persistent megaphone voice intoning tantalizingly inaudible imperatives. "Psalm VIII:3" ("When I consider the heavens, the moon and the stars which you have put in place") is the most haunting, with voices obscured behind layers of murky silence, each muffled reverberation reduced to metallic alien syllables divorced from all linguistic sense. For those who have steered clear of Current 93 for all these years because of the increasing emphasis on David Tibet's spoken-word poetic cycles, How He Loved the Moon represents a satisfying return to the early, atmospheric C93 that really just wanted to scare the hell out of you. For others, this album will seem like yet another superfluous stopgap on the path to the brand-new studio album, due later this year. For myself, I quite enjoyed this atavistic salute to lunar concerns, and could practically imbibe the exudations of magickally charged menstruum, reinvigorating me with adumbrations of the hidden nightside aeon. - Jonathan Dean
samples:
Naked Intruder, "The Last Vestige"
Mile 329


The newest release from micro-indie label Mile 329 is a fun slab of nostalgic oddity that anyone who's spent time furiously tapping A and B buttons is sure to enjoy. This is the first I've heard from Naked Intruder, and The Last Vestige is his love letter to the musical engine inside the classic 8-Bit Nintendo Entertainment System. Composed from a Frankensteined NES-turned-synthesizer that I won't even try to understand or describe, the EP's central conceit is that the NES is its ONLY sound source: no effects or processing were used to gussie it up. This adherence to an arbitrary albeit admirable formality gives the record its charm while also hamstringing it as a novelty. The limitations of the sound capabilities of the NES' native sound processor mean that while the compositions are more interesting than a lot of standard game music, they nevertheless can't sound like anything BUT game music with overly-loud lead melodies and a sometimes grating dynamic range. Naked Intruder and Mile 329 wouldn't have it any other way though, and for that, the record scores major points for the fun little curio that it is, and not stacked against what it 'could' or 'should' be. The music itself is rich in melody and plays darkly against game music's usual palette of silly, chirpy sing-songiness. It's hard not to smile when each track uses the exact sounds I've heard thousands of times while blasting aliens with a flamethrower, but uses them in a new and purely musical way. There's a surprising amount of bass in the tracks, and the rhythms while stiff are about as funky as one can probably coax out of the Nintendo's sound chip. To cap it all off, the 3" CDR is housed in a classic Nintendo game cartridge that's been gutted and slapped with a Naked Intruder label. Even if it's the kind of thing I only listen to a handful of times, the NES cartridge with Naked Intruder on the spine will be a great conversation piece for my CD collection for years, and for $6, I can't ask for anything more. - Matthew Jeanes
samples:
Magnolia Electric Co., "Trials and Errors"
Secretly Canadian


Live albums are a tricky lot. Very few are actually representative of the live music experience. If recorded well, they can deliver a very close approximation of a band's live sound, but they ultimately by their very nature fail to deliver any sense of the band's visual performance. With Jason Molina's Magnolia Electric Co., this is perhaps not a huge loss. They play their songs with a perfunctory stage presence, not moving around very much, and so besides a few frenetic guitar solos, not much is missed without the visuals. I think I might be doing some injustice to seeing MEC live, such as ignoring the interplay between band and crowd and the overall fervor and excitement in the club/concert hall, but very few live albums have ever been able to capture sufficiently the combination of kinetic and potential energy at a truly compelling live performance. In order to supplement the lack of a visual element, the live album needs to record not just the energy and sound of the performer but also the crowd's energy and sound (the latter being less important since crowd chatter can be quite a detriment to the band's actual sound). Documenting these two separate energies as they intertwine and feed off one another makes the experience more palpable and real to the listener of the live album. James Brown's "Live at the Apollo" is the foremost example of a live album which perfects this blend. "Trials and Errors" is no "Live at the Apollo," but it does have a elegantly rendered and recorded Magnolia Electric Co. performance which is valuable both for the seasoned Songs: Ohia veteran and the neophyte. An estimable bootlegging culture (fully endorsed by the band) has arisen around Jason's Molina's projects over the last few years: there is an entire website dedicated to sharing of live material and it is exciting largely because there are plenty of songs in Molina's repertoire which never make it into the studio for a proper recording treatment. What Trials and Errors accomplishes is one of the better sounding recordings of a show from Brussels in 2003 featuring some Magnolia standards from 2004 as well as songs which are to be recorded for the upcoming studio full-length, What Comes After the Blues. The album works well as a promotional piece for the studio album and perhaps that was part of the reasoning behind its release. To me, however, that sounds a little too calculating for a band whose main ambition seems to be to play a lot of shows and to write a lot of songs. There are a few cuts ("Cross the Road" and "Ring the Bell") from the grand Didn't It Rain album which are comforting just to remind us that songs from the Songs: Ohia era have not been forsaken. Whereas those songs had a driving and forceful eye-on-the-prize execution on Didn't It Rain Magnolia Electric Co. give them a meandering and less straight-ahead treatment which is in line with the overall tenor of Molina's present ensemble. "North Star" and "Leave the City" are familiar to Ohia fans who heard these songs on the radio broadcast from Brussels in 2003 when Molina played them solo and stripped down to their most vulnerable, bare, and beautiful. The songs were inconceivably amazing then and since then MEC has adapted them well for the full band, adding the typical band instrumentation along with some trumpet to delicately ornament the whole presentation. Other live standards like "The Dark Don't Hide It," "Don't This Look Like the Dark," "The Big Beast" (sometimes called "The Mess We're In"), and "Almost Was Good Enough" seem to pop up at every live show the band plays and accordingly they do so here with enough aplomb but perhaps a little less excitement and vigor. Molina tacks his variation of Neil Young's "Out on the Weekend" onto "Almost Was Good Enough" almost as a preemptive strike (though issued too late) against critics who bemoan Young's influence on man. The remaining two songs are recent concoctions which have a good probability of turning up on new album. "The Last 3 Human Words" is a quiet and constant rumination recalling Bob Seger's more introspective moments, while "Such Pretty Eyes For a Snake" is a long narrative song (pre- or post-lapsarian, your choice) which climaxes aggressively and then falls asleep innocuously by the end. - Joshua David Mann
samples:
Mirror, "Still Valley"
Die Stadt


Joined for the second time by Jim O'Rourke, Still Valley is much less chaotic and noisy than Die Spiegelmanufaktur. This album is a beautiful study of slowly shifting drones. As it was produced between 2002 and 2004, it is possible that this project was started during the same sessions that produced 2002's Die Spiegelmanufaktur. Though the LP is split into two side-long pieces, this is very much one piece, as part one and part two sound similar. The forthcoming CD edition would benefit by combining them into one uninterrupted listen. The atmosphere here has here a lot of open space. As all music made by Mirror could accompany films entirely shot in slow motion, Still Valley continues their consistency in vision and in excellence. Although they are subtle, there are shifts in dynamics here, as during both parts there are minor crescendos during the generally consistent ebb and flow of the patterns. One noticeable difference between this and other quiet Mirror affairs is the presence of oscillating pulses. These analog tones occasionaly accentuate the constant guitar drones, adding a shimmery quality, rather than becoming a competing element. While the music is comparably quiet, it is still very powerful and affecting. One of the unique aspects of music such as this is its ability to defy the laws of the passing of time. It's extremely difficult to tell whether five minutes or 15 minutes have passed while immersed in this sound world, which adds to its appeal and prompts repeated listens. Although he is more than ten years removed from his work with HNAS, it still strikes me as miraculous that in Mirror Heemann has since built up such an impressive body of work based on retsraint and small gestures. HNAS's cut-up Surrealist approach was as far from the slow-moving, linear development in Mirror's work as possible. From the die-cut cat on an otherwise blank olive green sleeve to the gorgeous sounds contained on the LP within, Mirror once again prove that less can be much more. - Jim Siegel
samples:
Busdriver, "Fear of a Black Tangent"
Mush/Dirty Loop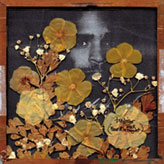 Imagine if Afrocentrist poet and playwright Amiri Baraka was born about a half century late and instead of a pen he carried a mic. The result would be something quite like quirky and eccentric MC Busdriver, part hip hop bohemian ("I used to be on the list of top five/ Fresh hip hop guys/ now I thaw out chicken pot pies"), angry unappreciated Baraka-esque intellectual ("No one wants to hear me retrace my ancestry from a transatlantic boat cruise/ they want to hear my frantic energy diffused through pro tools") part anti-scene demagogue ("Rappers say the darndest things you'll ever hear/ like I'm edgy and risque and I say better luck next year") and two parts pure lyrical ability ("I dumbfound in the coffee shop/ looking like Jean Michel-Basquiat"). Few microphone musicians can spit as quickly and as intelligently - the aforementioned couplets are delivered rapid fire, almost too quickly for the brain to process before the next obscure name-drop or poetic reference. Such has been Busdriver's claim to fame - or to the cynical, the gimmick that sustains an otherwise tired act. Either way, it's kept coming at a steady pace: a prolific artist, Fear of a Black Tangent is Busdriver's third full-length in a little under two years. The production duties are carried out admirably by several "big" (by underground standards, anyway) names - Danger Mouse and Dadaelus among them, and their varied efforts — some glitchy, some jazzy- all seem well-suited to match Busdriver's manic pace and frame of mind. But for a former battle rapper who has had significant critical acclaim and modest (for an underground rapper, moving 20,000 units is a solid release) financial success, Busdriver spends far too much time bitching and moaning. He decries the state of the industry ("Entertainment industries and bureaucrats/ Selling the ultimate brain freeze/ This year I'm Sambo/ On the Clear Channel"), his lifestyle ("I hate my pad/ I don't want to visit/ I need new brake pads on my Honda Civic") and himself ("What kind of name is Busdriver?/ It suggests a wack allegory/ that can't be justified by any background story/ I hear he sucks live /Only appeals to hipsters who dress like Russian spies"). Busdriver can rhyme all night, and no one can question his ability to do so, but by the disc's fourth track the materialŐs run thin. How much endless self-deprecation can a listening audience (who is supposedly being entertained by it) be expected to withstand? Of course, the same can be said of rock songs about love. Where Busdriver the songwriter may be serviced by moving on, Busdriver the rapper should be commended. It is his microphone magic that keeps otherwise ancient subject matter fresh and interesting, though a little diversity would have been nice, especially on a record called Fear of a Black Tangent. - Chris Roberts
samples:
BEEQUEEN, "AUGHTON - THE PATIENT BOOKS"
Beta-Lactam Ring


This new LP on Beta-Lactam makes an interesting companion piece to Beequeen's recent Important Records album. Where The Bodyshop was a milestone for the work of Freek Kinkelaar and Frans de Waard with its unexpected emphasis on melody, structure and songcraft, Aughton—The Patient Books is much more familiar Beequeen territory—organic drones, submerged loops and moody atmospherics. This seemed like an unexpected return to form until I checked the liner notes and discovered that these pieces were, in fact, recorded from 1993 to 1995. To anyone familiar with the work of the duo from this period, the sounds on this LP will be very familiar. Beequeen have always been extraordinarily good at creating dusty, low-fidelity machine drones that have a grainy, organic resonance in which one can hear all manner of buried and obscured melodies. Their textures have a distinctly antiquated feel to them, like the penetrating buzz of a sodium streetlamp on an Amsterdam street corner in the late-1800s. On many of these pieces, Freek and Frans take advantage of the substance of tape itself, building pieces from the rhythms produced by a slowly queuing cassette tape, or using the fundamental technical limitations of magnetic tape to intensify the lived-in, archival feel of much of this material. Even the name of the album conjured images of a long-neglected psychiatric hospital archive, full of disintegrating reel-to-reel tapes of long-forgotten significance. "I'm Searching For Field Character" is the perfect soundtrack to an Orwellian Room 101: a distorted voice with the weighty tone of a Soviet social engineer reads aloud a block of text meant to reprogram us with revolutionary propaganda. All the while the clock ticks loudly and distant air raid sirens blare. It has the effect of a frightening Cold War radio drama pulled into near-total abstraction. With interest I've tuned into the current wave of heavily hyped New Weird American drone artists like Double Leopards and Dredd Foole, but this brief LP by Beequeen comprised of material more than a decade old seems fresher and more adventurous by far. Beequeen are careful not to stray too far from theme, mood and substance, so their work is always enriched by the myriad symbolic associations that each listener brings to the experience. The same cannot be said of the aforementioned artists, who often prefer to just play the same tone as loud as they can for over an hour, as if endurance alone could prove the merit of their work. Aughton is a refreshing antidote to this kind of amateurish noodling, and I highly recommend it to any who have found themselves disappointed by this sort of thing in the past. - Jonathan Dean
samples:
L/A/B, "Psychoacoustics"
Ground Fault


Petri Laukka, Jonas D. Aneheim, and Henrik N. Bjorkk claim that these recordings are the result of live improvisations on various machines and electronic devices. The result of their work is a 15 track "album" of static, harsh detonations, bubbling soups, and metallic shuffles. I hesitate to call this a true album because each of the tracks seems firmly separated from each other; the only uniting factor being the musicians that made them and the manner in which each track was constructed. Sometimes L/A/B makes thrashing electronic hums and horrifying factory sounds, other times their tracks sound like effects pulled from a science fiction film made in the 1950s, but their production is always pure and direct. Whether or not a pulsing rhythm exists in the song or a definite effect populates the majority of the track, every song on Psychoacoustics is brooding, monstrous, and delivers a healthy dose of tense, atmospheric malady. To their credit, this isn't mindless noise pumped up to maximum volume or noise so loud and intense that it borders on the un-listenable; each song sounds carefully constructed and dedicated to illuminating some dark and grueling scene right out of a horror anthology. After the four "noise studies" that occupy the middle of the album pass by, Psychoacoustics begins to illustrate some signs of continuity and blossoms with a greater range of sound sources and structural design. "2050 ˇC" is composed of a distinct rhythm and a near-melodious bass melody until a gorgeous ringing tone flutters backwards and forwards over the slowly fading sounds of the percussion. It's a lovely moment on what might be taken to be an ugly recording. There's a little bit of everything on this album and, as a result, it ends up being simultaneously alienating and inviting. I've listened to the last five songs over and over again for about the last two hours, but the first half sounds a little too disconnected and unsure of itself, as though it wanted to go somewhere but forgot how to get there. The sounds on this album aren't as immediately deadly as some sounds on noise records can be and so it is easier to appreciate and become accustomed to these tracks. There's a good mix of sounds, ideas, and songs on Psychoacoustics, but it ultimately feels more like a primer to L/A/B's work and to their range of sonic output than a record meant to be heard from beginning to end. On the other hand, those last five tracks are as addictive as can be and they alone have impressed me more than many other noise acts ever have within the span of an entire discography. - Lucas Schleicher
samples:
"Teeth"
Statler & Waldorf


The Statler & Waldorf label wanted to kick things off with a sampler based around the concept of European electronic musicians working with the theme of hip hop. Were this not an already a redundant assignment given the world-wide cribbing of hip hop mannerisms in all forms of electronica, it might seem like an interesting cross-cultural experiment. The trouble is that no one on this compilation is a stranger to hip hop, as hip hop's place as the world's dominant youth culture paradigm makes a concept like this a laughable afterthought unless its executed with brilliance. Unfortunately, it isn't. Most everything here is a rehash of the last couple of years of Bip-Hop, ~scape, and Force Inc. releases and the already myriad spin-offs and imitators. One track has a little bit of dub, another goes for the minimalist click and drone, another cuts up standard hip hop loops with quirky but highly predictable laptop tomfoolery—it's fairly workmanlike. And while not everything on the disc is a waste (in fact, a lot of the tunes are quite well-put-together,) the whole thing feels like an excursion into the very well traveled. It's like going on an exotic vacation to the mall: you can pretend to be curious and interested in the cultural zoo, but it's really just a bunch of people buying crap and it's about as lame as imaginable. If nothing else, Teeth makes a good case for these (mostly Scandinavian) artists to break out and do their own thing. This same group of artists working with an assignment like "make electronic music from the theme of Bluegrass" would probably be at least worth checking out just to see the culture clash. There's a lot to like about Teeth in a superficial "these are nice beats" kind of way, but it has about as deep an understanding of hip hop culture as a DJ scratching in a soda commercial. - Matthew Jeanes
samples:
William Basinski, "Variations: A Movement in Chrome Primitive"
Durtro/Die Stadt


Old compositions from when an artist first began recording music aren't always of musical interest. It may be nice to have a document of a composer's work from a particular period, but this double CD release of some of William Basinski's earliest compositions is hard to justify as a whole. Basinski's music seems to be perpetually painted in the feeling of melancholy; these eight pieces are, at times, painfully sad and emotive of only the deepest and most excruciating reflections. Various piano loops are layered and layered upon each other until new musical phenomenon emerges and echoes over the original loops. Sometimes the pieces are arranged such that the original loops are hard to distinguish and other times a solo piano part will roll through a mess of muddy and claustrophobic production before being submerged in new melodies and effects. The problem with this recording isn't that the pieces aren't always entertaining, but that there's just too much music to sit through. After the first CD is over with, much of the second CD sounds too redundant to be worthwhile and the crushing emptiness of these depressing sonatas becomes all-encompassing. I enjoy several of these tracks enough to be glad that they were released, but to unload eight pieces as heavy as these into one release is overkill. One listen to the first half of Variations... is enough to reveal a monotony that is hard to look past; listening to the second CD only reveals the shortcomings of that monotony to a greater degree. The production is amateur at best, which isn't bad in and of itself, but the same production values appear on each track and reveal an obsession with pianos more so than a real attempt at crafting a listenable album. As a musical artifact these two collections reveal the origins of Basinski's work with loops and emphasize the emotional weight his recordings always demonstrate. As a double album it fails due to an actual lack of appealing variation and serious compositional consideration. Too much of the same thing can be ruinous and this release is illustrative of that fact. One or two of these tracks was enough to get the point across; I don't need eight to get the picture. - Lucas Schleicher
samples:
We know that our music picks may be somewhat challenging to find, which is why we have a community section which can be used to obtain nearly everything available on this site.