news || music || biography || YouTube Channel
NEWS - 2004
10.22.04
loudness clarifies / electronic music from tapelab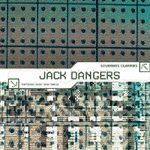 Important Records proudly announces the release of Loudness Clarifies + Music From The Tape Lab, a double CD of all new music by Jack Dangers. Jack describes the first CD as "crunchy workouts" along the lines of Variaciones Espectrales. The second disc, Music From The Tape Lab features 1950s and 1960s-style electro-acoustic musique concrête and tape manipulation. The set will be out on November 2, however, if you were signed up on the Important Records email list, you would have been offered a pre-order of the disc with free shipping anywhere in the world and it would have been on its way to your house right now.
Additionally, Brainwashed Radio will air the album in its entirety on Monday October 25th at precisely 8PM EST. In honor of this event (and a productive year) Monday will be all Jack day with music from Meat Beat Manifesto, Perennial Divide, and Tino Corp.
jack knows what is hip
Tower of Power's "What Is Hip?" remixed by Meat Beat Manifesto will be featured on the What Is Hip? Remix Project Vol. 1 also to be released on November 2 by Warner Bros. Records. The album features remixes of classic WB tracks such as "Express Yourself" by Charles Wright, "Summer Breeze" by Seals & Croft, "Listen To The Music" by the Doobie Brothers and "Whip It " By Devo. Jack's remix will be up for streaming on the website www.whatishipremix.com.
spend some time in the lab
Over at www.tapelab.org, a new series of images from the lab are now available. Images show Tino in a space suit flying through the space of the lab. Sounds go along with the slideshow.
09.24.04
tino does london
Tino Corp (Jack & Ben) will be playing London October 3rd for Resfest.
The venue is Motion at Victoria Embankment.
As it is a Resfest associated event, you have to buy a ticket to one of the Resfest screenings to get in.
At this point, there is nothing on their web site yet.

jack dangers to play two Belgian shows
October 8 Les Halles – Petit Halle, Rue Royale Sainte-Marie 22A, 1030 Brussels www.halles.be

October 9 De Pantascoop – Kortrijk, Kapucijnenstraat 10, 8500
Kortrijk (Happy New Ears Festival) www.happynewears.be

The shows are both at 8:30pm.

08.01.04
tino not playing resfest ny
Tino Corp will actually NOT be playing ResFest NYC on September 11th as previously reported. Sorry for any inconveniences. featuring Jack Dangers and Ben Stokes have two upcoming Resfest related shows. First up is a live AV appearance at Hollywood's Egyptian Theatre on Tuesday, August 17th, where Jack and Ben will remix the 15 Art of Speed Films. Short films and music videos are also on the evening's schedule of events. For more info, see http://www.res.com/events. Then on September 11th in New York, Tino will perform alongside a recently reunited Emergency Broadcast Network. This rare East Coast appearance of Tino and rarer EBN appearance is scheduled as part of ResFest at the Tribeca Performing Arts Center. For more information, visit http://resfest.com/.
06.30.04
SOUNDS FROM THE FORBIDDEN PLANET REACH EARTH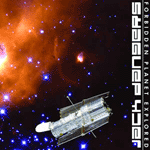 The following comes directly from Important Records' new release information:
artist: Jack Dangers
title: Forbidden Planet Explored
catalog number: imprec038
release date: July 20, 2004
format: double cd set
cost: $13.99
upc: 793447503820

Important Records couldn't be more happy to welcome the legendary producer Jack Dangers to the Important fold. You may know Jack as the founding member of the most experimental and influencial group ever to hit the dance floor, Meat Beat Manifesto. His intensely elaborate work with Meat Beat Manifesto combined deep bass grooves, massive bursting samples and dense barrages of hip-hop, industrial and avante-funk and his giant influence is now practically immeasurable.
This double cd release contains Jack's now famous soundtrack for the legendary sci-fi film Forbidden Planet. This recording was performed live accompanying a screening of the film at the I.D.E.A.L. Music Festival in Nantes, France. Since the performance the legend has built as Jack's legions of fans have searched far and wide for this recording. As a special bonus, Forbidden Planet Explored contains a second cd full of sci-fi sound effects inspired by the BBC Radiophonic Workshop (highly innovative collaborative workshop responsible for early groundbreaking electronic music which were used as the soundtrack for numerous BBC programs starting in the sixties) and vintage sci-fi films such as Forbidden Planet.
Sci Fi Sound Effects was created on his room sized EMS Synthi 100. Jack's Synthi 100 is one of the only 29 ever built and one of the only Synthi's known to be operational. From the Synthi 100 this maestro of sound is able to produce elaborate unheard tones, drones, bleeps and blobs. This cd is only available as an accompaniment to Forbidden Planet Explored.
-Jack Dangers is one of the most omnipresent remixers of all time having remixed Nine Inch Nails, The Shamen, Jon Spencer Blues, Coil, Depeche Mode, Mickey Hart, Merzbow, David Bowie, Banco De Gaia, Orbital and countless more.
- Danger's personal soundtrack for Forbidden Planet has become the stuff of legend since its performance at the I.D.E.A.L. Festival and his fans have been after recordings of it ever since.
- Jack Dangers is widely respected as one of the fathers of modern experimental electronic and dance music.
- These recordings document his further explorations in the world of sound.
-National press/radio mailing
"Intriguing and intimidating…Dangers' cultural osterizing evolves to the nth degree of studio sophistication..."– ROLLING STONE
"Without MBM's groundbreaking amalgams of hip-hop and industrial dance music, modern dance music genres such as Big Beat and Drum & Bass wouldn't exist...one of Britain's most inventive practitioners of sampladelic funk."- ALTERNATIVE PRESS
"A true innovator, MBM main man Jack Dangers helped lay down the rules for dub-inflected electronica, throwing down heavy breaks atop challenging experimental sound" - CMJ
"The sounds of futuristic riddims that both predate electronic genre nicknames and mock their ideals; one that may be defined purely by its sphere of influence on modern music…"– URB
"Without Meat Beat Manifesto, there'd be no Chemical Brothers..."- SELECT
"The über-lord of breakbeat"; "…If you've been studying hard at Fatboy Slim's Junior High Beat School, maybe its time to graduate to the Meat Beat Academy" - MELODY MAKER
Forbidden Planet Explored CD track listing:

1 Main Titles-Overture
2 Deceleration
3 Once Around Altair
4 The Landing
5 Flurry of Dust - A Robot Approaches
6 A Shangri-La in the Desert Garden with Cuddly Tiger
7 Graveyard- A night with two Moons
8 "Robby, make me a Gown"
9 An Invisible Monster Approaches
10 Robby arranges Flowers, Zaps Monkey
11 Love at the Swimming Hole
12 Morbius' Study
13 Ancient Krell Music
14 The Miind Booster- Creation of Matter
15 Krell Shuttle Ride and Power Station
16 Robby, the Cook, and 60 Gallons of Booze
17 Giant Footprints in the Sand
18 "Nothing Like this Claw Found in Nature!"
19 Battle with Invisible Monster
20 "Come Back to Earth with Me"
21 The Monster Pursues-Morbuis is Overcome
22 The Homecoming
23 Overture Reprise.2

Sci Fi Sound Effects Track Listing:

1 Sounds from Venus
2 Martian Landscape#1
3 Inside Saucer
4 Gasseus Beings
5 Martian Mind Control
6 Plates of Sand
7 Sounds from Phobos
8 Planetary Traffic
9 Universal Time Signal
10 Sooth Siren
11 Descend into Saturn
12 UFO#1
13 Meteor Ride
14 Animation Suspended
15 Last Transmission
16 Ship Alarm
17 Moon Surface Transporter
18 Moon Surface Transporter Alarm
19 Gravity Backpack
20 Space Bike
21 I Android
22 Obedience Gun
23 Contact
24 Shimmering Particles
25 Docking Procedure
26 Sexularis
27 Bleak Landscape#1
28 Space Wars
29 Are we in Space?
30 Cold Sun
31 Planet of Rain
32 Planet of Life
33 Particle Storm
34 Venutian Ghosts
35 Ice Wave
36 UFO#2
37 Spaceship Building
38 Test Charge
39 Alien Dashboard
40 Bleak Landscape#2
41 Sounds from Planet X
42 Music from Mars
43 UFO#3
44 Deep Glissando
45 Saucer Laboratory
46 Alien Signals
47 Bleak Landscape#3
48 Drifting
49 Sounds from Hubble Deep Field
50 Signals from Earth........
04.16.04
...IN DUB TRAX + REMIXES ON NEW MBM 12"

Coming May 4th is the new single from MEAT BEAT MANIFESTO containing tracks from MBM's latest ...In Dub CD and ...In Dub 5.1 Surround DVD. "Echo in Space Dub" is backed by "Retrograde Pt. 2 Dub We R 1" with vocals from toaster, DJ COLLAGE and special remixes by DJ WALLY (Thirsty Ear Records) and DUBLONER aka Eight Frozen Modules (Skor Records). The 12" will be released on Tino Corp. Records, distributed by Quannum Projects. www.tinocorp.com
DANGERS TURNS THE TABLES ON DJ WALLY REMIXES
JACK DANGERS' remixes for the new DJ WALLY 12" mark the second installment in Thirsty Ear's Blue Series singles, due for release on June 9th. The JD remixes draw from material off DJ Wally's critically acclaimed album, Nothing Stays The Same (Thirsty Ear) and explodes from there. The B-side sports the two Wally album tracks, "Nothing Stays the Same," "A Day in the Life," and "Thirsty Thrills." www.thirstyear.com
SACRED AND PROFANE: A Collection of Sonic Art.
Jack Dangers is one of the invited artists whose audio 'works' comprise the upcoming gallery exhibit: Sacred and Profane presented by and at the Detroit Artists Market. Jack's entry, "Surroundings," culls the spirit of musique concrète and will be 'staged' in 5.1 Surround Sound. Curated by Liz Copeland and Clark Warner, this "Collection of Sonic Art" runs May 7th - May 31st 2004 and also features pieces by Warn Defever, Richie Hawtin, Thurston Moore, Tadd Mullinix, DJ Olive, Hans-Joachim Roedelius and Mark Van Hoen.
The Detroit Artists Market: 4710 Woodward Ave. Detroit, MI. www.detroitartistsmarket.org
03.09.04
APRIL FOOL'S: MOOG FEST LIVE PERFORMANCES
Tino Corp. will be appearing with Mix Master Mike, Money Mark, The Album Leaf and 33 at Bimbo's 365 Club: 1025 Columbus Ave. in San Francisco on Thursday April 1st. Each four artists' original tracks appear in the upcoming feature-length documentary on synthesizer pioneer, Bob Moog. Meat Beat Manifesto recorded the track, "Unavailable Memory" for the film, however, Tino Corp. (Jack Dangers and Ben Stokes) will perform at this Moog-centric event. Moog instruments will again be 'center stage' and the inspiration behind the evening as each artist gears their set in the service of Moog! The film's producers will be shooting live performance footage of these artists for inclusion in the documentary and segments of 'Moog' will be premiered on screen that night.
The soundtrack to 'Moog' includes music by Stereolab, The Neptunes, Devo, Meat Beat Manifesto, Tortoise, DJ Spooky, Money Mark, Luke Vibert & Jean-Jacques Perrey, 33, Junky XL with Gary Numan, The Album Leaf, Bernie Worrell,  Bostich, Charlie Clouser, Electric Skychurch and others - all contributing original music produced on Moog instruments.
Theatrical release of  'Moog' is by Plexifilm in Summer 2004. Original Soundtrack to release Spring 2004. http://www.moogmovie.com
02.23.04
DANGERS ON THE FORBIDDEN PLANET
I.D.E.A.L describe their music festival as "unclassifiable, surprising music- hard to find but essential stuff with eclecticism as the rule." In the same spirit, the I.D.E.A.L Festival proposes exclusive projects to its artists to be premiered in France. Invited to this year's festival, Jack Dangers has been set the 'task' of creating a new original soundtrack for the classic, cult Sci-Fi-er, "Forbidden Planet." Jack Dangers will present his interpretive film score in live performance against a theatrical screening on Saturday, March 6th (8:30 P.M). at Le Lieu Unique in Nantes, France. For more info: http://www.lelieuunique.com/accueil/accueil.html
01.04.04
TAPELAB.ORG LAUNCHES!
tapelab.org is the new web site devoted to Jack Dangers' Personal Studio featuring a wide variety of Gear, loads of Beautiful Eyecandy, and more.
Special web site features include downloads of extremely rare and unreleased material. Some of these gems available now include Jack Dangers' tracks dating back to 1982, Perennial Divide, Beehead (Instrumental Version), MBM "I Got the Fear" Demo (The first MBM track written), + Other Diverse Freakquencies.
MBM NEWS ARCHIVE
2008, 2007, 2006, 2005, 2004, 2003, 2002, 2001, 2000, 1999, 1998, 1997, 1996